Boycott action at Turkish Lines check-in in Heathrow
A protest was held in front of the Turkish Airlines check-in at London Heathrow Airport.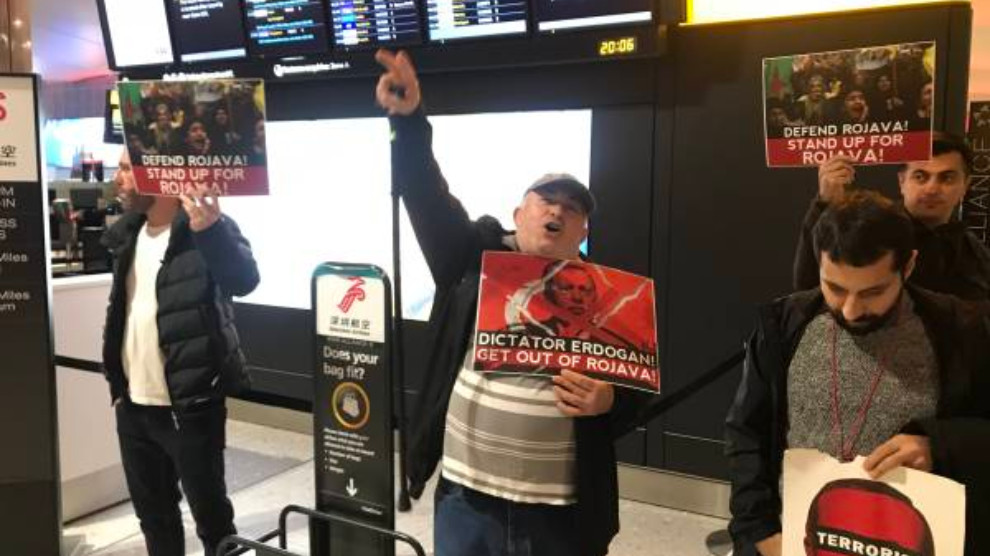 A protest was oranised by Boycott Turkey at London's largest airport, Heathrow. The target of the activists were the Turkish Airlines (THY) check-in.
With YPG and YPJ flags in their hands, the group closed the Turkish Airlines check-in.
Call for boycott
Activists called on travellers to boycott the Turkish state and its invasion attempt of Northern and Eastern Syria.