British MPs: The isolation must end
British MPs visited hunger striker Imam Sis.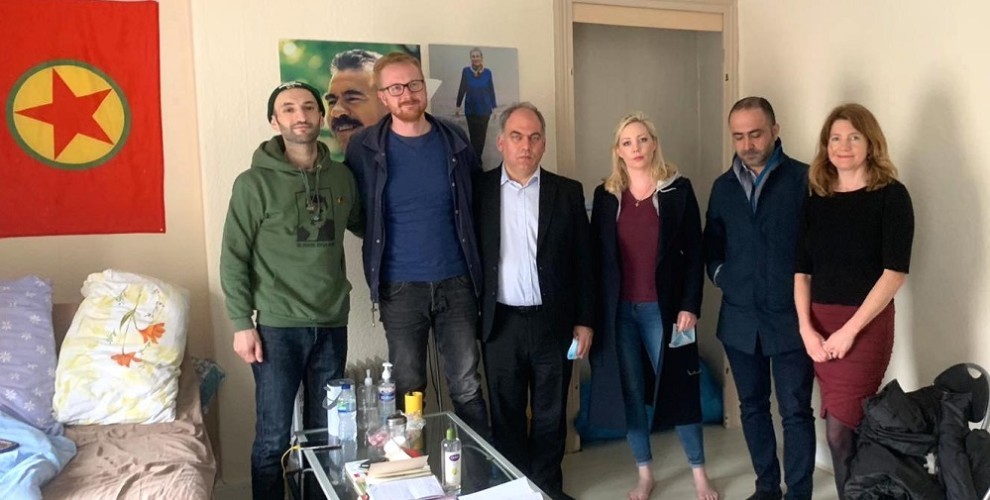 MPs Bambos Charalambous and Lloyd Russell-Moyle and 3 city councillors from the Labour Party visited Imam Sis, who has been on a hunger strike for 105 days protesting the isolation.
The MPs visited Sis in the Kurdish Social Center in Newport and called for an end to the isolation. 
MPs had a long conversation with Imam Sis and condemned the isolation imposed upon Kurdish People's Leader Abdullah Ocalan, calling for the Turkish state to respond to the hunger strikers' demands.
MPs said they are monitoring human rights violations in Kurdistan closely and said international institutions should not remain silent.