Buffer zone exercise in Idlib: Will Al-Nusra comply?
Russian Foreign Minister Sergey Lavrov said Russia and Turkey have agreed on the borders of demilitarized zone in Idlib and pointed Northern Syria as a target.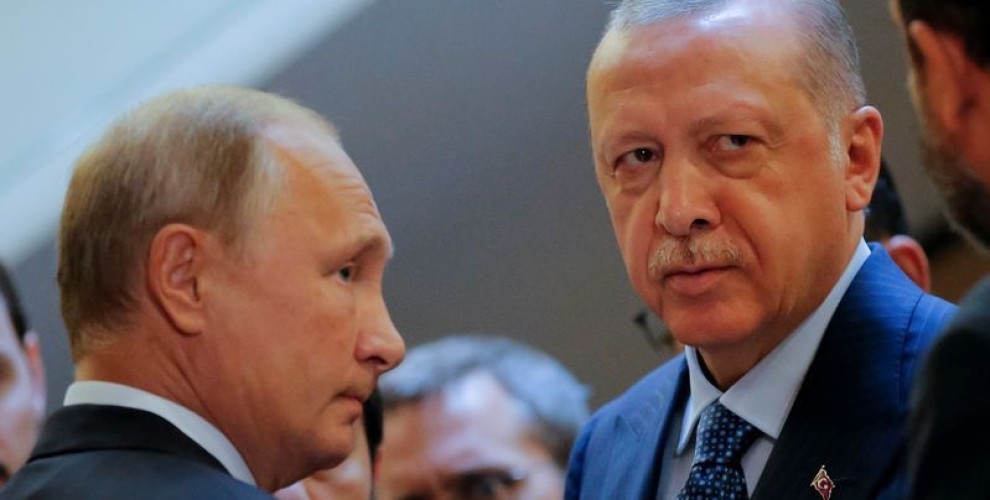 Russian Foreign Minister Sergei Lavrov held a press conference after a meeting with the Minister of Foreign Affairs of Bosnia and Herzegovina, Igor Crnadak.
Referring to the Idlib deal with Turkey, Lavrov said; "Russian and Turkish military officials have reached an agreement on the borders of the demilitarized zone."
Arguing that the execution process of the agreements made in Sochi is progressing "quite actively", Lavrov described the Idlib decision made between Russia and Turkey as an "intermediate step".
WILL TURKEY MANAGE TO CONVINCE AL-NUSRA?
Claiming that the disarmament zone will prevent shelling from the de-escalation zone in Idlib on the positions of Syrian troops and the Russian military base in Hmeymim, Lavrov said Al-Nusra should leave this demilitarized zone by mid-October; all heavy weaponry should be withdrawn from there.
The demilitarized zone is 15-20 km wide with bird's-eye view, and will reportedly serve as a buffer zone between the areas held by the armed elements and the Syrian regime in Idlib.
LAVROV POINTS NORTHERN SYRIA AS A TARGET
According to the Russian media, Lavrov argued that the United States' control over the eastern bank of the Euphrates river posed the main threat to Syria's territorial integrity."