Call for protest against criminalization of Kurdish self-organization in Cologne
The Confederation of Communities of Kurdistan in Germany calls for a protest rally tomorrow (Sunday) against the ban on the KCDK-E conference issued by the Cologne police.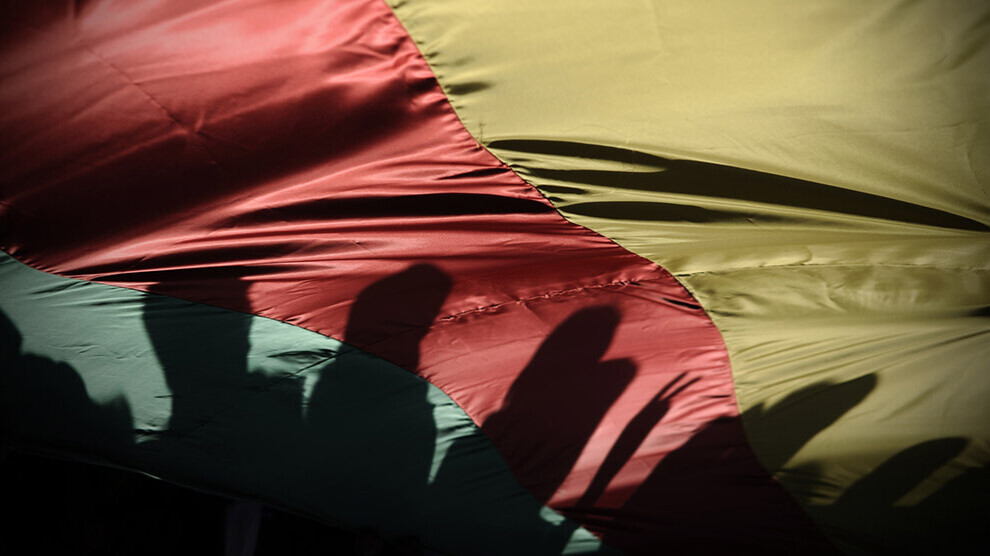 The Confederation of Communities of Kurdistan in Germany (KON-MED) released a statement condemning the ban on the congress of the European Democratic Kurdish Society Congress (KCDK-E) and calling for participation in a rally in Cologne. The protest event will take place on Sunday in Deutz on the right bank of the Rhine.
On Friday, the security authorities in Cologne banned the fourth congress of the KCDK-E planned for tomorrow in Bergisch Gladbach. The KCDK-E plays a central role in Kurdish self-organization and is an important civil society institution. According to KON-MED, the event ban represents "another attack on the freedom of assembly and expression of Kurds" and is a "deprivation of fundamental rights." "Once again, the German authorities aim to criminalize and publicly defame civil society engagement of the Kurdish community," the association said. 
Using the same flimsy justifications, the "International Delegation for Peace and Freedom in Kurdistan" was also the victim of an arbitrary policy by the German authorities last month. According to KON-MED, the German government is giving "clear backing to the Erdogan regime" with such measures and is not afraid to disregard its own laws in order to undermine basic democratic rights. "Germany must finally stop supporting the Erdogan regime," the association demanded.
"We condemn this attitude of the German government and call on all democrats to show solidarity with the Kurdish European Association KCDK-E." The protest rally will begin tomorrow at 1 p.m. at the forecourt of Cologne Messe/Deutz station (Ottoplatz).
RELATED NEWS: