Civil disobedience action at Malpensa airport
In protest against Turkey's war of aggression in Northern Syria, activists have carried out an action of civil disobedience at Malpensa airport in Milan.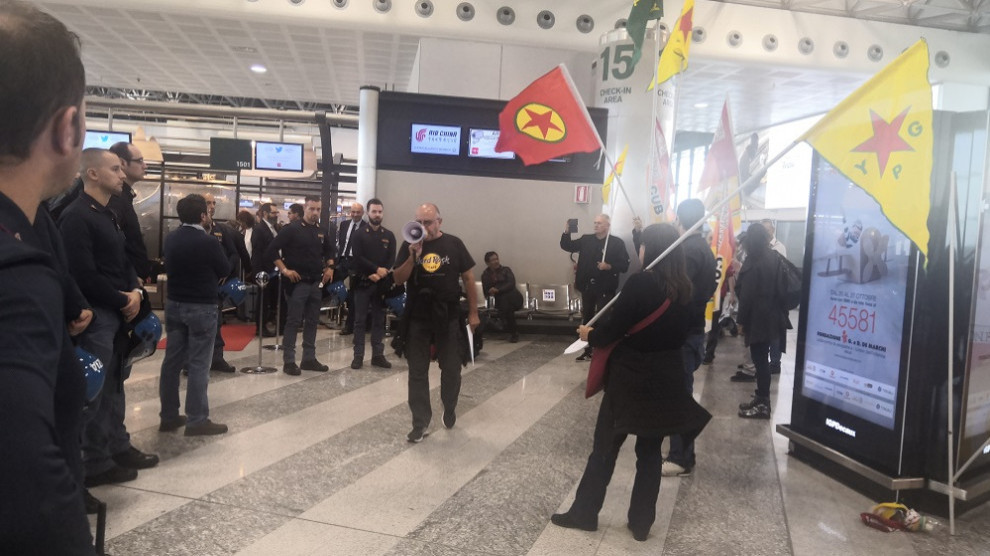 At Malpensa International Airport in the northern Italian metropolis of Milan, Kurdish activists and CUP trade unionists have carried out an action of civil disobedience against the Turkish war of aggression in northern Syria. In front of the Turkish Airlines office, the protesters loudly informed about the background of their action and pointed out the war crimes committed by Turkey and its jihadist allies in Rojava. They also called on trade unions to protest against Turkish Airlines at Italian airports.
Malpensa airport is the largest of the three international airports in Milan and the second largest in the country after Rome Fiumicino. Five Turkish Airlines planes depart from the airport every day. The Group openly supports the illegal invasion of northern Syria.