Clashes in Tunisia after President Saied's suspension of parliament
Clashes broke out after Tunisian President Kais Saied suspended the parliament and dismissed the prime minister Hichem Mechichi. Hundreds of supporters of Saied blocked the supporters of the Islamist Ennahda party from entering the parliament.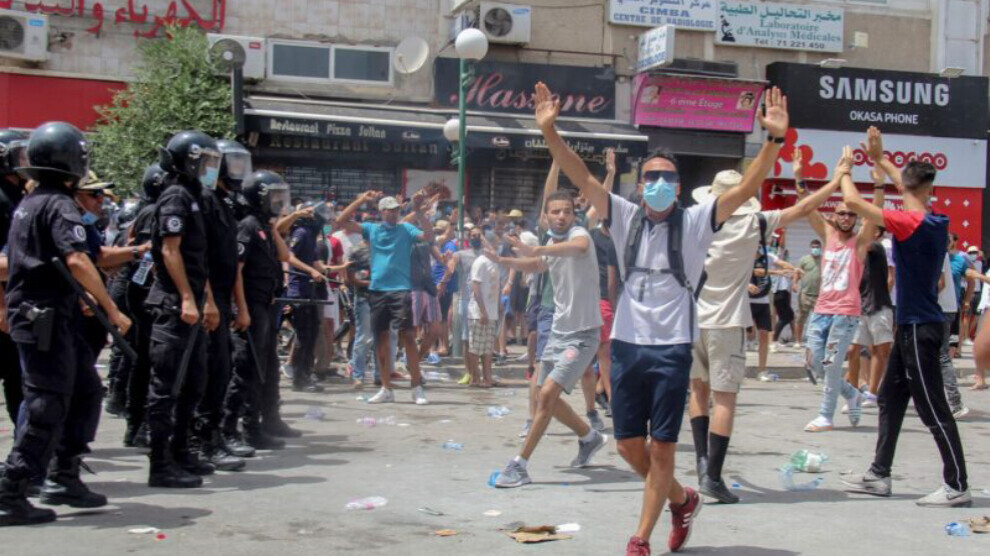 A day after the suspension of parliament and the dismissal of the prime minister, clashes broke out in front of the parliament in Tunisia.
President Saied suspended the parliament for 30 days on Sunday evening following mass protests. Saied dismissed Prime Minister Hichem Mechichi at a time when reactions against the government are very strong. The government is particularly criticized for its inability to handle the social and health crisis.
The President will designate the new government together with a prime minister he will appoint.
Hundreds of supporters of Said gathered in front of the parliament and prevented Ennahda supporters from meeting Rached Ghannouchi, the head of the party and also entering the parliament. There were clashes between the supporters of Saied and Ennahda. Military forces also prevented Ghannouchi from entering the parliament.
The Islamist Ennahda (Renaissance Party) movement which has been criticized for receiving support from Turkish President Recep Tayyip Erdogan depicted the measures taken by the President as a "coup against the Revolution and the Constitution".
Over the past six months, the tensions between Ghannouchi and President Saied have made the government unworkable. Since the beginning of July, coronavirus cases in the country have dramatically surged. 18 thousand people lost their lives in the country with a population of 12 million. The country is one of the worsts in the world in pandemic death toll.
The Qalb Tunis (Heart of Tunisia) and Islamist nationalist Al Karama (Dignity Coalition) parties in the Ennahda coalition condemned Saied's decisions.
The opposition social democratic party, the Democratic Current, rejected Saied's suspension of the parliament. The Democratic Current, which has supported the President, stated that the coalition led by Ennahda is responsible for the current tension.
President Saied said that he made these decisions "in order to save Tunisia, the state and the Tunisian people".
Tired of the struggles for power and the worsening health and social situation, Tunisians took to the streets on Sunday evening to celebrate Saied's decisions with fireworks and blowing a horn.