Colombian indigenous people are marching towards Bogota
The social Indigenous Minga march to Bogota to meet with Colombian President Iván Duque, will reach the capital on Monday morning.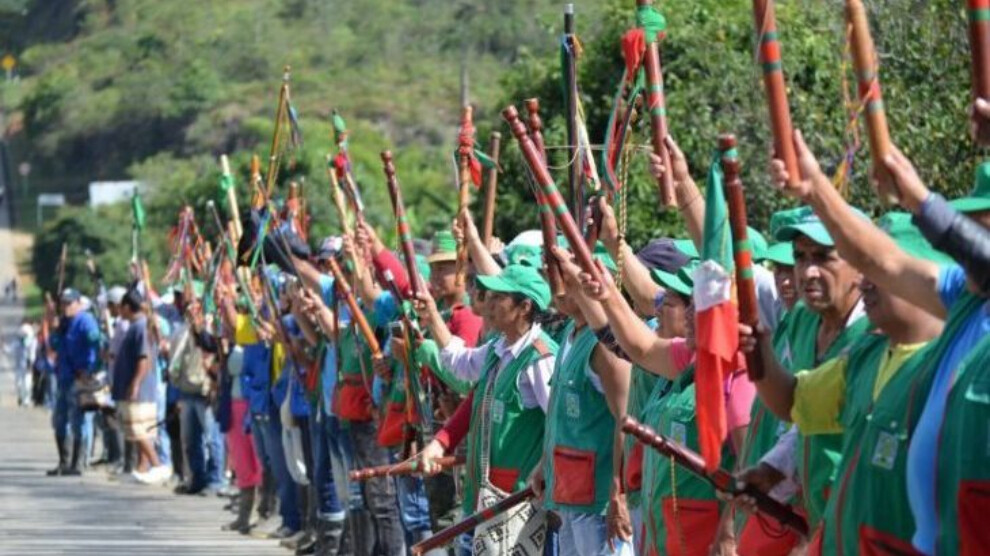 The indigenous associations of Colombia are marching towards the capital Bogota to meet with President Iván Duque.
They march for the protection of life, territory, democracy and peace. 
Indigenous, African-Colombian and peasant farmer organisations are demanding a meeting with President Iván Duque to address the chronic violence and state abandonment which continues to impact their communities despite the signing of the 2016 peace agreement. Human rights groups and students have also joined the mobilisations.
Indigenous and peasant movements are setting off to Bogota after the president refused to meet them in Cali. Thousands of people have mobilised to demand urgent action over Colombia's spiralling human rights crisis.
The north Cauca region at the forefront of the Minga has been impacted more than virtually anywhere else in Colombia else by the human rights crisis. Cauca has seen the highest number of murders of social activists in the country, with indigenous communities particularly targeted. According to the INDEPAZ human rights organisation, 47 indigenous leaders have been murdered in Cauca in 2020. With Colombia having seen a major rise in massacres this year, approaching double the number of recorded cases during the whole of 2019, nine of the 67 massacres recorded so far this year have been committed in Cauca.
On Thursday the march stopped in Armenia while today they are expected to cross the new La Línea tunnel and arrive in Tolima.
The march will be then go from Ibagué to Fusagasugá, where they hope to arrive on Saturday, October 17.
Finally, the last stop before entering Bogotá will be the municipality of Soacha, where they will spend the night of Sunday and enter the capital on Monday morning.
Social and student organizations have also joined the march.
The members of this caravan have also assured that the security protocols established to prevent the Covid-19 have been complied with and that they will travel with makukos. These traditional doctors handle medicine from medicinal plants.