Commander: Forces outside of our knowledge in Kirkuk are illegal
On the information that Turkey is arming some groups in Kirkuk, Kirkuk Front Peshmerga Commander General Westa Resul stated that any force outside of their and the governorate's knowledge will not be accepted and will be considered illegal.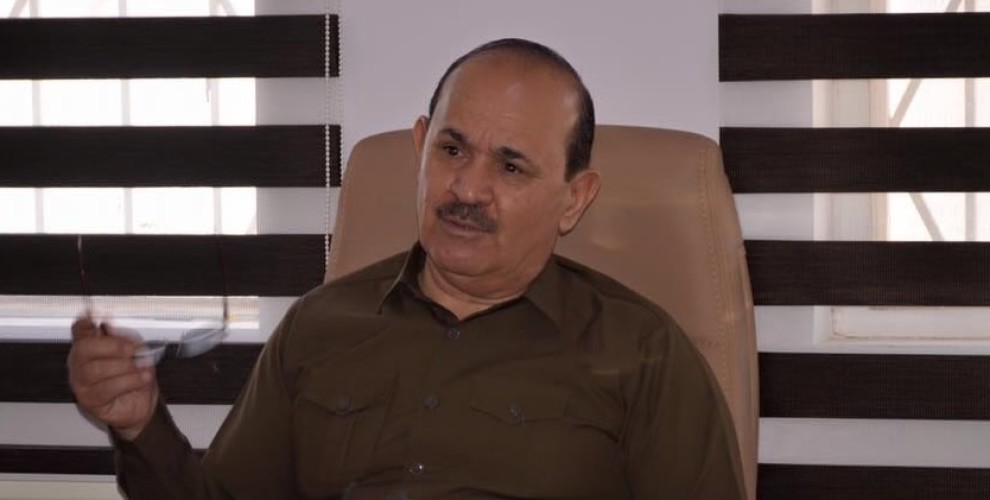 Kirkuk Front Peshmerga Commander General Westa Resul spoke to the ANF about the developments in the region.
Meanwhile, weapons were confiscated from a group encountered in Kirkuk's Yayçi region and some people were detained by the peshmerga.
"WE WON'T ACCEPT ANY FORCE"
Kirkuk Front Peshmerga Commander General Westa Resul spoke about AKP and MHP sending weapons to Kirkuk and arming and training some groups. Resul said they didn't receive any information on the matter. He pointed out that all forces in Kirkuk are under the governorate and their command and said: "All forces in areas under our Governorate should be known by and under orders from the Governorate. Any force outside of this is not acceptable. These forces will not be accepted, and they will be considered illegal."
"150 PERSON ARMED FORCE"
Resul said that the Iraqi Turkmen Front allied to Turkey doesn't have a large armed force and continued: "The Iraqi Turkmen Front has 150 armed men registered with us. This force is in areas under our control. The governorate has the serial numbers of all weapons given to this force."
GROUP ENCOUNTERED IN YAYÇİ HAD WEAPONS CONFISCATED
Meanwhile, according to reliable sources, an armed group was encountered in the Yayçi area in Kirkuk under PUK peshmergas' control. The peshmerga encountered the group and confiscated their weapons. Some of the men were detained. There is no information on how large the group was.