Constitutional Court accepts indictment to close the HDP
In a hurry, the Constitutional Court of Turkey examined the closure case against the HDP and accepted indictment, rejecting to seize party's assets.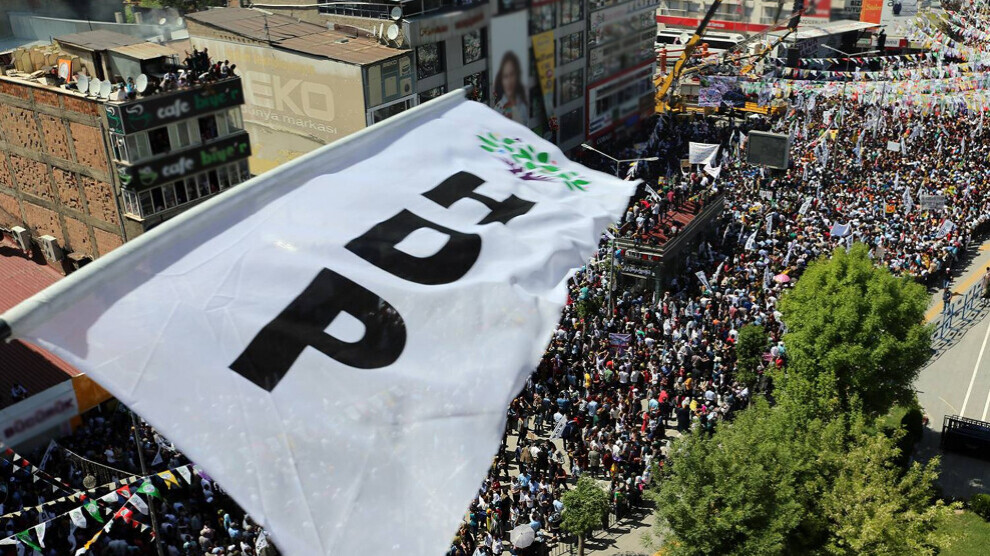 The Constitutional Court (AYM) of Turkey has completed its first examination in the closure case against the Peoples' Democratic Party (HDP) and accepted the indictment.
The top court convened at 10:00 this morning for the first review of the indictment prepared by the Chief Public Prosecutor of the Court of Cassation, Bekir Şahin to shutter the HDP. In a hurry, the court accepted the HDP indictment, and rejected to seize party's assets.
The indictment had been submitted to the Constitutional Court on June 7.
In the 843-page indictment, the chief prosecutor Şahin asked a political ban against 451 people. The court rapporteur opted for the acceptance of the indictment.
The decision was taken unanimously.
WHAT'S NEXT
The indictment will be sent to the HDP for a preliminary defense. The HDP is obliged to make its preliminary defense within the time specified by the Constitutional Court. The party could also apply for an additional time. In this case, the request for additional time will be decided by the Constitutional Court.
The opinion will first be sent to the HDP, after which Chief Public Prosecutor Şahin will make an oral statement, and HDP officials will make an oral defense on the dates specified by the Constitutional Court.
The decision will be made by a court delegation consisting of 15 members. A two-thirds majority which comprises votes of the 10 out of 15 court members is needed to shutter the party.
The decision of the court will be final and binding. The European Court of Human Rights (ECtHR) cannot stop the execution of the decision but can rule a violation.
UNLAWFUL INDICTMENT
The statements of Selahattin Demirtaş, Pervin Buldan and Mithat Sancar during the "solution process" in social media and various events are widely included in the indictment. The Chief Public Prosecutor's Office added these tweets and statements as evidence of an organic relation between the HDP and the PKK.
The indictment hinted that the Kobane Trial indictment which charged 108 people, 28 of whom are jailed, including top politicians from the party would be added to this indictment: "The statements made by the defendants after the Kobane Protests, the Trench Warfare and the Gare operation, as well as the statements of the families gathering in front of HDP Diyarbakır Headquarter and the statements of the defendants who are charged with being a 'member of an armed terrorist organization' and admitted before the court that they joined the PKK-KCK armed terrorist organization through HDP organizations will be included," the indictment said.
The indictment also includes the baseless allegations of Interior Minister Süleyman Soylu.