Demo for Öcalan in Cardiff
Protests for Kurdish leader Öcalan continue all around the world.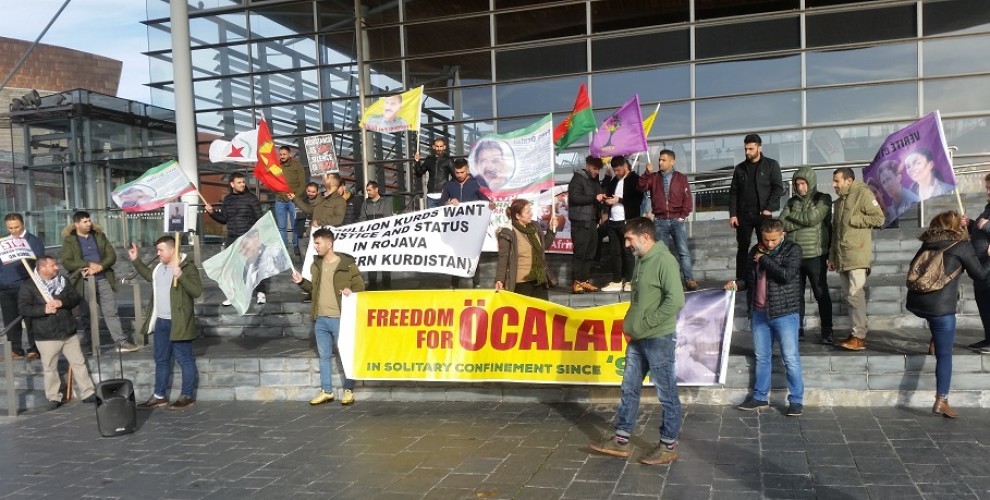 Kurds and friends protested against the isolation regime imposed by the Turkish state on Kurdish People's Leader Abdullah Öcalan in Cardiff, Wales.
The action was held in front of the Welsh Parliament in Cardiff. Activists pointed out that the isolation imposed on Kurdish People's Leader Abdullah Öcalan is an outrage before the eyes of the whole world.
They also urged the Welsh government to make pressure on the British government, which supports the fascist Erdogan regime, to give up its anti-Kurdish policies.
Kurdish residents in Wales blocked the Parliament entry and exit for half an hour and also condemned the United States decision to put a bounty on three executives of the Kurdish Freedom Movement, Murat Karayilan, Cemil Bayik and Duran Kalkan.