Demo in Bern against Turkish attacks on NE Syria
Several churches and the Mizgin Women's Assembly organized an action in Berna against Turkish occupation of Rojava.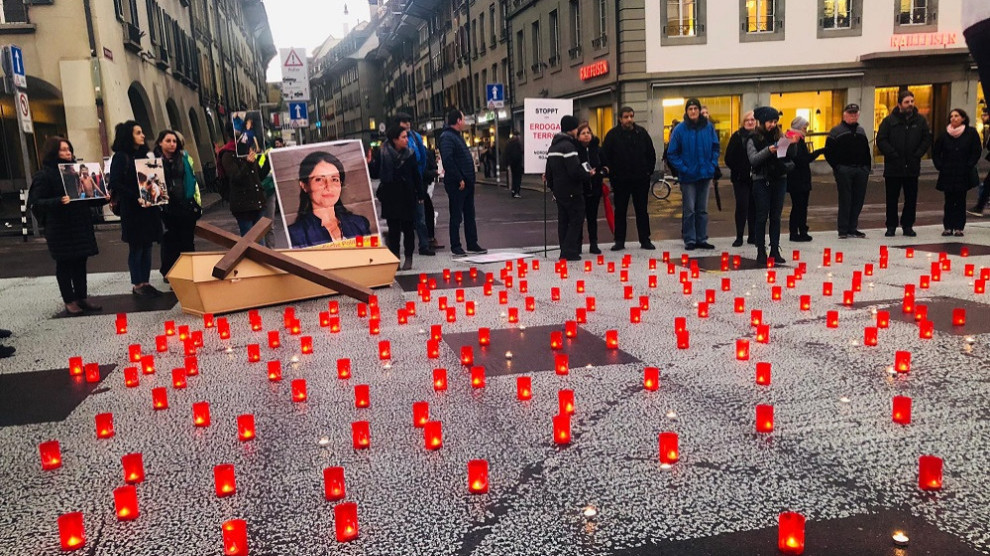 An action was promoted by many churches and Mizgin Women's Council in Bern to demand the end of the attacks carried out by the Turkish state and its mercenaries in North East Syria.
The protest also wanted to draw attention to the civilians who lost their lives as a result of these attacks.
Candles were lit in memory of civilians who lost their lives by church representatives and activists of the Mizgin Women's Assembly at Waisenhausplatz, and photographs of civilians who lost their lives were carried by the activists.
In the speeches made on behalf of the church institutions, it was emphasized that Turkish President Erdoğan was heading a dictatorship and that he should be tried as a war criminal for the massacres carried out.
Activists said: "The Syrian Christian and all other faith communities are in great danger because of the Erdoğan regime. We will continue our solidarity with the Kurdish people against these occupations and massacres."