Demonstration in Zurich against Turkish attacks on Kurdistan
In Zurich hundreds of people demonstrated against the Turkish attacks on Kurdistan and the targeted massacres of women.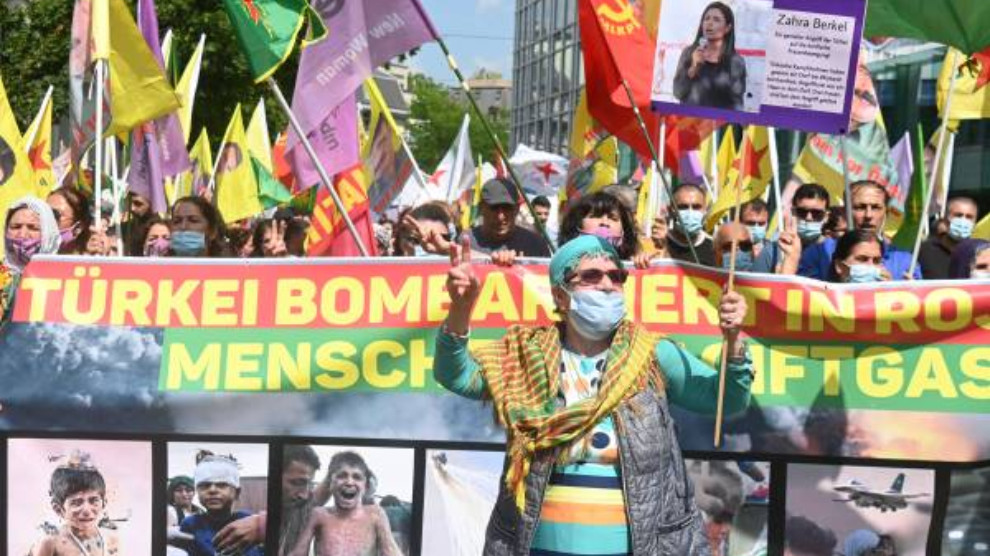 In response to an appeal by the Kurdish Women's Movement in Switzerland (YKS-S) and the "Society Center of Democratic People from Kurdistan in Switzerland" (CDK-S), hundreds of people have gathered at Helvetia Square in Zurich to protest against the Turkish state's attacks on Kurdistan and especially on women. The demonstration, which began with a minute's silence in memory of the three activists killed by a Turkish armed drone in Kobanê and all those who died in the liberation struggle, was attended by people of different origins from various political backgrounds.
After the opening speech by an activist of the Kurdish women's movement, the demonstration with banners and signs moved loudly through the city. Activists of the campaign "Women Defend Rojava" distributed leaflets along the way, there was singing in the demonstration procession and slogans calling for an end to the occupation of Kurdistan by the Turkish state. In several places the demonstration was interrupted by spontaneous sit-ins.
At the final rally at Helvetia Square, international solidarity was demanded with the social system planned by Abdullah Öcalan and the Kurdish liberation movement, which is based on gender liberation, grassroots democracy and an ecological way of life and which the Turkish state wants to destroy.