Der Spiegel: Turkey was the perfect transit country for IS terror
Der Spiegel inspected the passports obtained by the YPG in operations against ISIS and said, "They all have one thing in common: At least one Turkish entry stamp."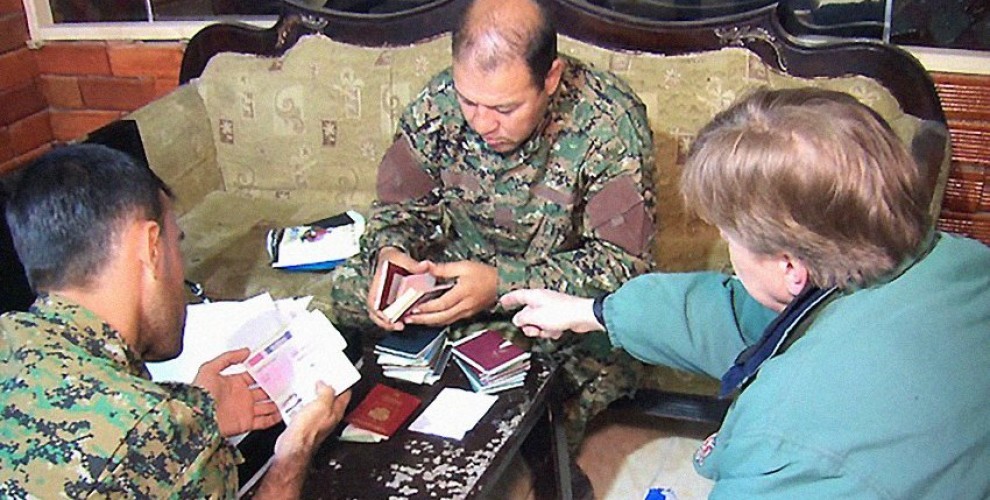 This March, Syrian Democratic Forces (SDF) liberated Baghouz from ISIS occupation as part of the Operation to End Terror in the Operation Cizire Storm and ended ISIS' ground presence in Syria.
YPG had confiscated many passports from ISIS members in operations in Baghouz and other locations. Prominent German news journal Der Spiegel and Spiegel TV inspected the passports and published a special story.
Der Spiegel looked into over 100 passports from 21 countries and stressed that all the passports have Turkish entry stamps. The journal said Turkey has been an important  transit country for ISIS members and added that the passports were from Germany, Rusia, Indonesia and Tunisia, as well as Trinidad and Tobago, South Africa and Slovenia.
THEY ALL ENTERED TURKEY AT LEAST ONCE
The one thing in common all passports have is that they have all entered Turkey at once, and most have entered several times. Another thing that stands out is that Turkey is the last entry stamp in these passports, which shows that the ISIS members entered Turkey and then virtually strolled along into Syria.
Some passport holders can be seen crossing back into other countries over Turkey again, after two or three years in Syria. Der Spiegel said in 2013 and 2014 in particular, Turkey was "a perfect transit country" for ISIS members as per the passports they inspected.