Detained HDP mayor Bilgen resigns
The detained co-mayor of the Kars city has resigned. Ayhan Bilgen is thus trying to prevent the appointment of a trustee to the city hall of the province.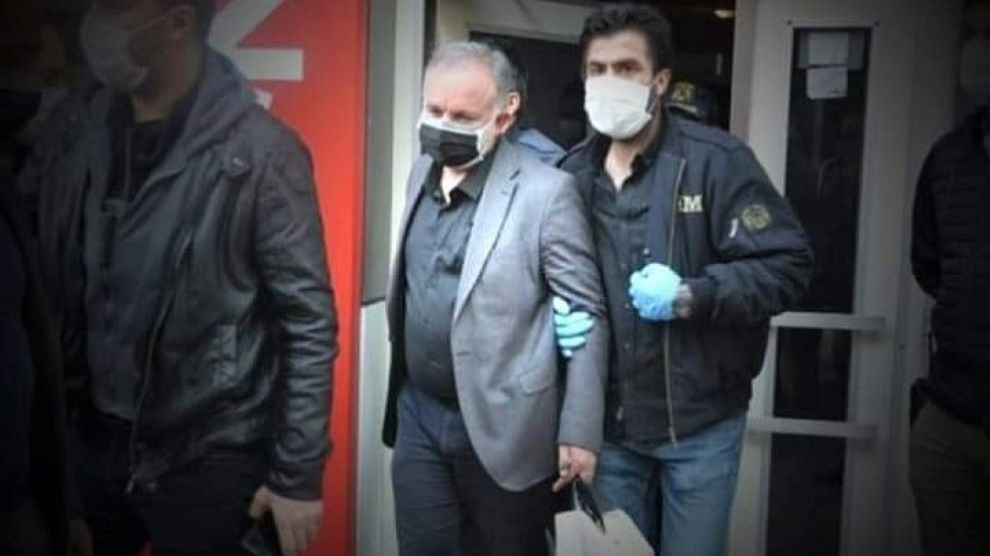 Ayhan Bilgen, co-mayor of Kars, who was arrested on September 25 together with other politicians of the Peoples' Democratic Party (HDP), has resigned while in police custody.
In a statement on his resignation, Bilgen wrote: "In a few minutes I will be taken to interrogation. Before the interrogation I would like to tell the public something: I will not allow the democratic will of a city to be toyed with. Whether they arrest or release me, even if no trustee is appointed to my place till my release, I hereby declare my resignation from the mayor's office.
Kars is a city able to govern itself. A city council that has been able to decide unanimously for one and a half years with the participation of five parties can find a new way. All have been elected with the mandate to govern this city, so no one should escape this responsibility. This does not mean giving up a position. As we said during the election campaign, we want to set a common sign of democracy. If I am arrested, I will write my third book. If I am released, I will participate in the work of the cooperatives. None of this is less important than mayorship. I would like to thank all the people of this city who elected me or did not elect me, as well as all the staff. If things continue in Kars with a woman as mayor, another hurdle would be taken both politically and socially. Nothing should be the same as before."