EP Rapporteur Kati Piri visits HDP and the Demirtas family
EP Rapporteur for Turkey Kati Piri visited the HDP and Basak Demirtas, imprisoned former HDP Co-chair Selahattin Demirtas' wife.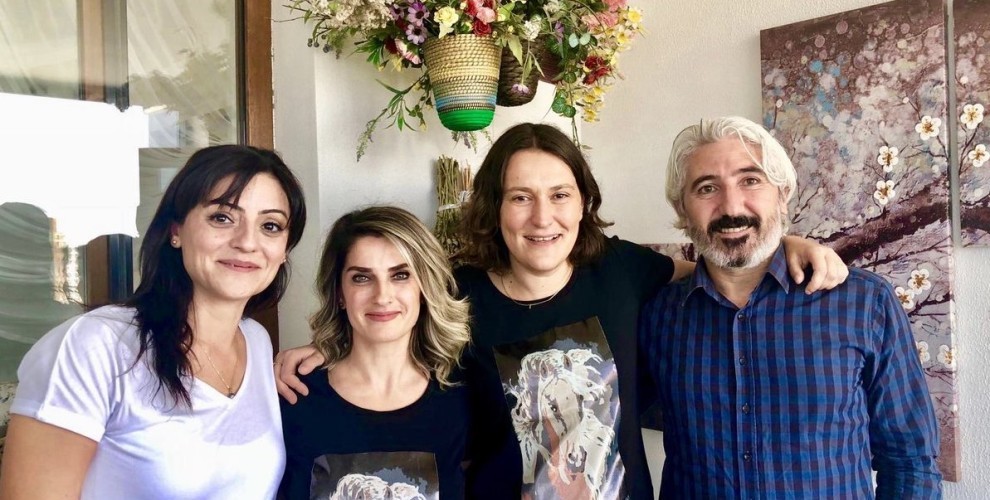 EP Rapporteur for Turkey Kati Piri has been holding meetigs in Turkey as part of the preparations for the 2018 report on Turkey. Piri visited the HDP yesterday, and the Demirtas family today.
EP Rapporteur for Turkey Kati Piri visited the Peoples' Democratic Party (HDP) in the Parliament on Tuesday. The EP delegation was received in the HDP Group Administrative Office by CO-chair Pervin Buldan, Group Deputy Chairperson Ayhan Bilgen and Batman MP Feleknas Uca.
Pervin Buldan thanked Piri for her visit and said, "It is important for such a significant person to visit us especially at a time when our party is subjected to increased pressures."
Piri said, "Whenever we come to Turkey we visit opposition parties. It is pleasing that the HDP overcame the election threshold in June 24 and entered the parliament."
VISIT TO THE DEMIRTAS FAMILY
Piri and a committee of European politicians visited the Demirtas family. They were greeted by Basak Demirtas and Selahattin Demirtas' lawyer Mahsuni Karaman.
Kati Piri and Basak Demirtas were both wearing t-shirts with a print of the horse Selahattin Demirtas painted in prison.
1- AB raportörü Sayın @KatiPiri'nin ziyaretinden memnuniyet duydum. Türkiye'nin AB sürecinde rotasını demokratikleşmeye çevirmesini, özgürlüklerin ve insan haklarının gelişmesini diliyorum. pic.twitter.com/YlnSB5Q8no

— Başak Demirtaş (@Basak__Demirtas) October 17, 2018
Kati Piri made some comments on her social media about the visit. The EP Rapporteur said, "Warm welcome by Basak Demirtas at her house in Diyarbakir. Good meeting with the family and lawyers, who are awaiting an urgent decision by ECtHR. The European Parliament will continue to call for the release of Selahattin Demirtas!"
Basak Demirtas shared the same photo Piri did and said, "I was glad to receive EP Rapporteur Ms. Kati Piri. I hope Turkey will turn its route towards democratization in the EU accession process, and develop freedoms and human rights. I hope the politicians, journalists, academics and students who are unlawfully imprisoned get their freedom as soon as possible. We need democracy, not just for the EU, but for ourselves as well. I want to thank Ms. Piri once again."
2- Haksız yere cezaevinde tutulan siyasetçi, gazeteci, akademisyen ve öğrencilerin tez zamanda özgürlüklerine kavuşmalarını da umuyorum. Sırf AB için değil, kendimiz için demokrasiye ihtiyacımız var. Sayın @KatiPiri'ye tekrar teşekkür ediyorum. pic.twitter.com/YTqLLw3GwN

— Başak Demirtaş (@Basak__Demirtas) October 17, 2018
Piri has appealed to visit Selahattin Demirtas in the Edirne Prison, but hasn't received a response.
AFter her visit to the Demirtas family today, Piri is expected to go to Mardin to meet with Mardin Metropolitan Co-mayor Ahmet Turk.