Erdoğan pardons a perpetrator of Sivas massacre
35 people, mostly of Alevi faith, died in the hotel Madımak in Sivas in an arson attack by an Islamist-nationalist mob in 1993. Now one of the people behind it was pardoned by Erdoğan.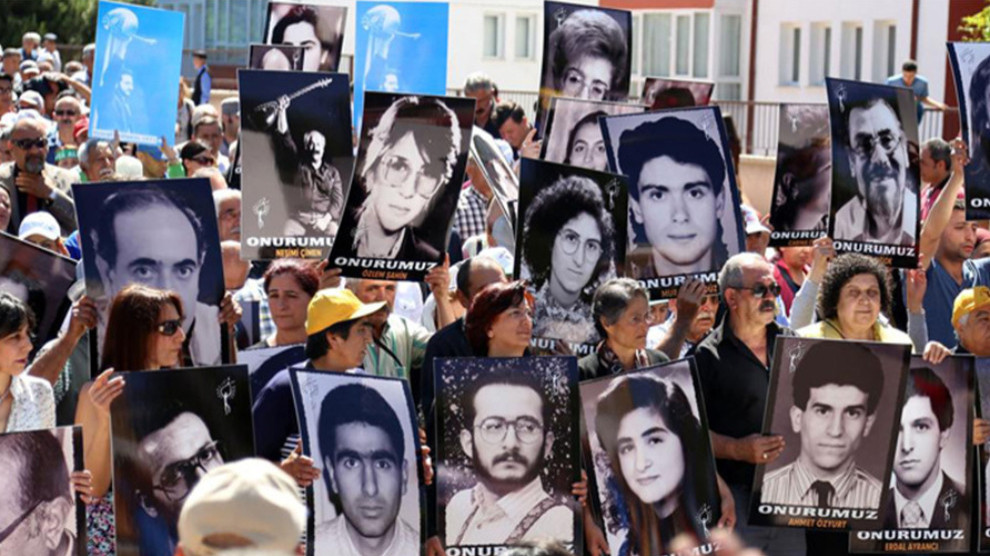 On July 2, 1993, 33 participants of an Alevi festival and two employees of the Madımak hotel where the celebrations took place were murdered in an arson attack in Sivas province. The attack was carried out by a mob motivated by Islamism, which gathered in front of the hotel during the day and then cheered the fire in the hotel. The victims, mostly of Alevi faith, were intellectuals, poets, authors and singers such as Metin Altıok, Hasret Gültekin, Edibe Sulari, Nesimi Çimen, Behçet Aysan and Muhlis Akarsu. Now one of the perpetrators, who was initially sentenced to death and whose sentence was commuted to life imprisonment after the abolition of the death penalty, has been pardoned by the Turkish President Recep Tayyip Erdoğan.
The AKP leader justified the amnesty for the now 86-year-old perpetrator out of "consideration" for his health condition. Not only Alevis and the bereaved of the victims of the pogrom, but also human rights associations and civil society organisations in Turkey are outraged. Especially with regard to the more than 1,330 sick prisoners, of whom almost 500 are in an extremely critical condition and are not released despite being certified unfit for detention.
Only a week ago, political prisoner Hüseyin Polat died in a prison in Tekirdağ. Polat, who had been imprisoned for 24 years, suffered from stomach bleeding but was not treated in hospital. Relatives of sick prisoners described the reprieve of Erdoğan as "inhuman and immoral" and announced protests.
Pogrom of Sivas
On the occasion of a cultural festival commemorating the Alevi scholar and poet Pir Sultan Abdal, who had been executed at the end of the 16th century in the Ottoman Empire, numerous intellectuals, poets, writers, artists and scholars of mostly Alevi faith gathered in the city of Sivas - the birthplace of Pir Sultan Abdal - on 1 July 1993.
On 2 July, after the Friday prayer, an Islamist mob (the number of people is estimated at 20,000) gathered in front of the Madımak hotel where the intellectuals were staying, surrounded the hotel, chanted hate messages and finally set fire to it. 33 intellectuals and two hotel employees lost their lives in the flames. Two attackers were also killed.
RELATED NEWS: