Erdogan signals for new invasion in Northern Syria
Turkish President Recep Tayyip Erdogan spoke of a date for a new invasion operation targeting Kurds in Rojava.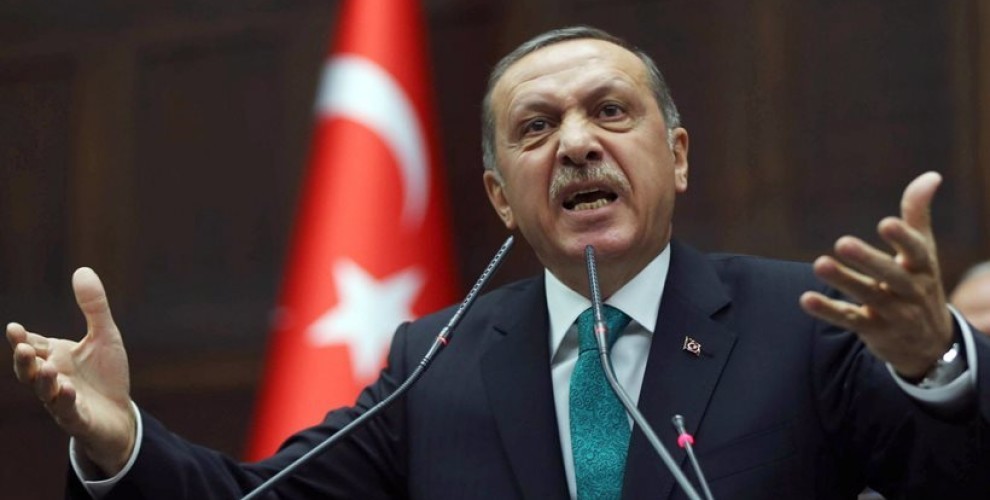 Turkish President Recep Tayyip Erdogan spoke in the Turkish Defense Industry Summit held in the Bestepe National Congress and Cultural Center and said, "We said we will launch our operation to rescue the east of the Euphrates from the separatist terrorist organization in a few days, and we repeat this statement."
MONEY FOR WAR AND WEAPONS, NOT THE PEOPLE
Erdogan also added that armament expenditure will increase. At a time of deepening financial crisis and increasing unemployment and poverty, Erdogan said: "We are following up on 650 counts of works that come to a total of 60 billion dollars in project costs in the defense industry. We will further fortify the ATAK helicopter."
TANKS AND UCAVS
Turkish President Erdogan added that the UAVs and UCAVs will also be fortified and that they will develop the Altay tank further.
"NATIONAL" MANUFACTURE IS GERMAN-MADE
250 tanks will be manufactured in the first round. All motor and weapons equipment in the tanks are German-made, and the project is funded by pro-Erdogan Malaysian billionaire Albukhary and the Qatar Amirate.
WAR CRIMES
The Turkish state has acted together with ISIS, Al Qaeda and other gang groups since the beginning of the Syrian war, and has since formed their own gang groups. The Turkish state invaded Afrin in March, and has been committing sytemic war crimes - prominently murder, executions, abductions, torture, rape, theft, looting, forced exile and assimilation - in the occupied area from Jarablus to Afrin.