Esquivel to Öcalan: I hope that we can meet soon
Adolfo Pérez Esquivel called for the end of the isolation of Abdullah Öcalan.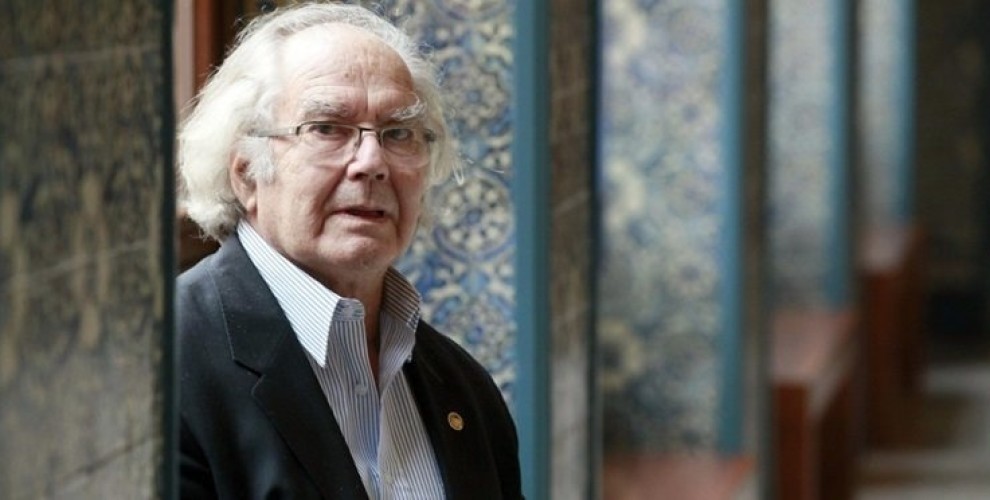 Nobel Peace Prize Laureate, human rights activist, writer and painter Adolfo Pérez Esquivel sent a letter to Kurdish People's Leader Abdullah Öcalan on occasion of his 70th birthday on April 4.
The letter reads as follows;
"Dear comrade, brother –
Receive first of all my warm greetings and best wishes. It is not every day that one turns 70!
I have not yet had the privilege of meeting you personally, but I would have liked to share this moment with you. An auspicious moment to celebrate together the joys and hopes of life in the midst of a world increasingly convulsed and in need of transformations. A good time to share reflections on the Roadmap to Peace that you have outlined, and all that we have been able to experience, achieve and learn, together with our peoples, in order to continue strengthened our journeys.
Nonetheless, I hope that we can meet soon. I trust that the ongoing efforts of so many women and men, leaders like you of the Kurdish people, activists for life and the rights of all peoples to their dignity and self-determination, will not fall on deaf ears. It is such a genuine manifestation of love and trust in your person and leadership, and of the power of the people mobilized in defence of their demands and their rights, so as not to produce the desired results.
In that spirit I also want to take advantage of this special date to once again ask the President and other authorities of Turkey to put an end to isolation now. There is no possible justification for such treatment of any human being, of any detained person. It was also on April 4, back in 1977, that I was arrested in Argentina by the dictatorship. I know what it is to be arbitrarily detained, to suffer torture and imprisonment, to touch death in such conditions of illegality and vulnerability. But I also know what it is to be a survivor, as a result of the strong solidarity displayed.
Thanks to the life commitment of Leyla Güven and so many of your compatriots, women and men, many of them prisoners like yourself, the world is now more attentive to the need for a reaction, an urgent change, on the part of the government of Turkey. New voices emerge every day, demanding an end to your isolation. The solidarity message is urgent but simple: that the Turkish government comply with its own laws and obligations in accordance with current European and international humanitarian norms. Nothing more and nothing less. I trust that these purposes will be fulfilled without further delay, in order also to be able to advance the road of peace and dignity, the road of freedom, that your people as well as the peoples of the world, so desire.
I send you a fraternal embrace of Peace and Wellbeing, in advance of our meeting.
Adolfo Pérez Esquivel
Nobel Peace Prize Laureate
Buenos Aires, April 4, 2019"