Everything ready in Landgraaf for today's 30th Kurdish Culture Festival
Everything is ready in Landgraaf for the 30th Kurdish Culture Festival that will take place today.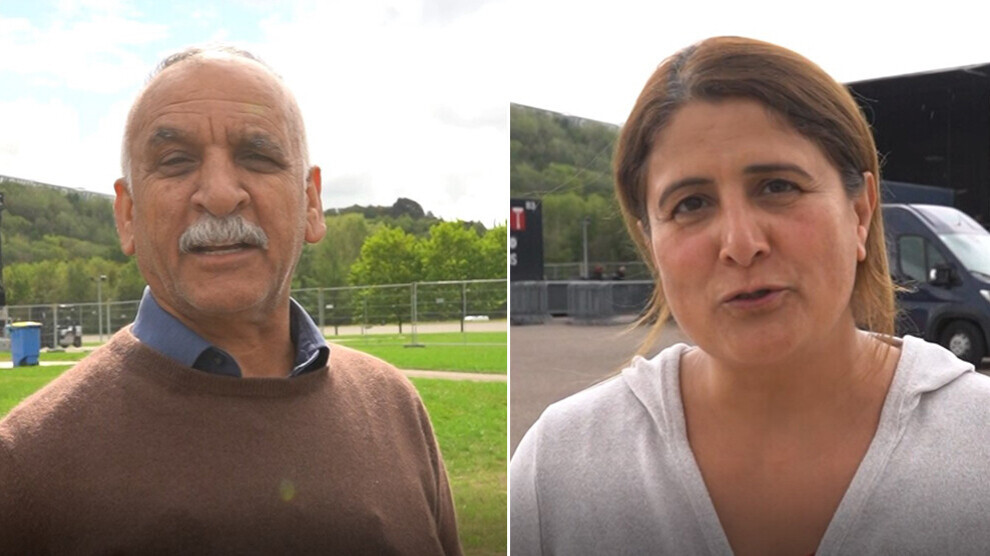 Kurds living in Europe and their friends will gather in Landgraaf, the Netherlands, today for the 30th International Kurdish Culture Festival.
Festival Organizing Committee members Nupel Munzur and Veli Roj spoke to ANF about the festival, which will be held this year with the slogan "We will defend Kurdistan against occupation and genocide, we will liberate Leader Öcalan".
Nupel Munzur said: "Everything is ready. Our festival will celebrate its 30th anniversary this year. The Kurdish Culture Festival, which we have held in different places for 30 years, will be in Landgraaf this year. We went through a long preparation to ensure everything would be perfect.
Many bands and groups will be on stage. Soranca, Shengal group, Koma Ma are coming. Apart from that, we will have a Rojava group. We will have folklore groups and, of course, speakers. There will be a lot of stands offering different things, from books to food. We will have a special program for children."
Nupel Munzur said that they dedicate the festival to the guerrillas resisting against the attacks by the Turkish state, and added: "We dedicate this year's festival to the Zap, Avaşin and Metina resistances. We salute the guerrillas there. We call on all our people to make their voices heard and to give a voice to the resistance."
Call to attend
Festival Organizing Committee member Veli Roj said: "We have prepared both cultural and political stands. Our music program is very rich. We hope that everyone will participate in this very big festival. We give great meaning to this great action. And we invite everyone to join us."
Veli Roj added: "There will be programs for children. Authors will sign their books. We will also have a tent belonging to the Mesopotamian publishing house. We will have Heyva Sor tent explaining all their projects. There will also be 25 kinds of food tents."