Families appeal for bodies stolen from Garzan
10 new families appealed for the bodies the Turkish state stole from the Garzan Cemetery in Bitlis.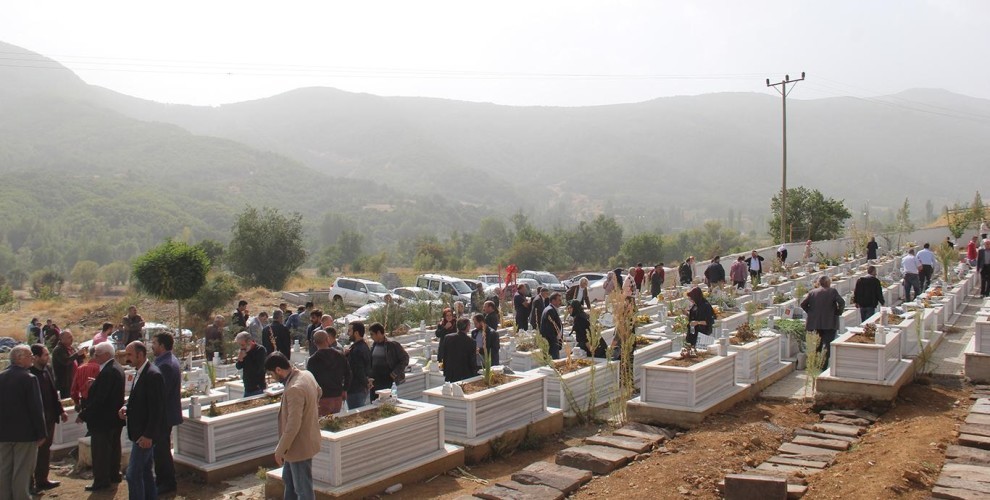 The Garzan Cemetery in the rural parts of the Upper Olek (Oleka Jor) village in Bitlis city center was damaged by the AKP regime forces and 267 bodies had been stolen from the cemetery. The bodies have been held in the Istanbul Forensic Medicine Institute since December 19, 2017.
It has been 475 days since then, but only two families have been able to retrieve the bodies of their relatives. The other 38 families who appealed are not given their bodies without a reason.
10 families who went to Bitlis from Istanbul and Adana to receive the bodies of their relatives went to the Bitlis Public Hospital to give DNA samples. The applicants are Hilmi Altin, Ahmet Celik, Mahmut Toprak, Nezir Ozcan, Sayiste Karabas, Musaava Okta, Hediye Karabay, Fazile Karabay, Sadiye Bingol and Ziyadin Bingol.
With these most recent appeals, there are now a total of 48 families who have appealed to authorities to receive the bodies of their relatives. No appeals have been made yet for 219 bodies.
Human Rights Association (IHD) Tatvan Chapter member lawyers called on all families to submit their appeals as soon as possible.