Family of Mam Zeki Shengali visited hunger strikers in Strasbourg
"What we ask from the European states is to support our legitimate demand to end isolation."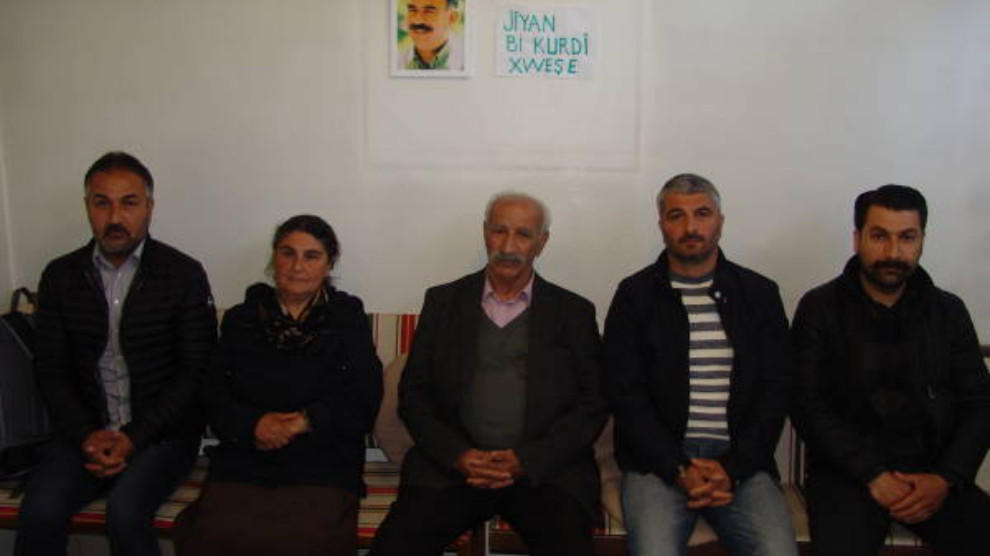 The family members of the KCK Executive Council, Zeki Şengali, visited activists on hunger strike in Strasbourg.
The visit happened on the 149th day of the hunger strike resistance in Strasbourg by the 14 Kurdish activists demanding the end of isolation against Abdullah Öcalan.
On 15 August 2018, Mam Zeki Shengali lost his life as a result of Turkish bombing on Shengal, right on the anniversary of the DAESH genocide.
Mam Zeki's brother Sileman Ferman, his wife Gule Shengali, his son İskender Shengali and his relatives Ali and Osman Siyad visited the hunger strikers in Strasbourg.
While Shengali family members emphasized that the Kurdish people would be victorious in their great resistance, they called on the European states not to be indifferent to the Kurds' demand for law and human rights.
Siléman Ferman said: "European states have closed their eyes and their ears to the over 7,000 prisoners and activists around the world on hunger strike."
Reminding that the resistance has been going on for 6 months Shengali's brother said: "Shame on the European states and governments the remain silent: are they waiting for bodies coming out of Turkish prisons?"
Gulé Shengali: We ask Europe to support our legitimate demand
Gulé Shengali said: "We are here today to support our friends who have been on hunger strike for months. We are here as the family of Martyr Zeki Shengali and because we heard the voice of our conscience. We thought that European states have human rights. There are 14 of our friends here on hunger strike and where is the European law?"
Shengali's wife continued: "We Kurds understood one thing very well: we have been able to survive with our own belief and strength. We Kurds never hurt the European states. But the only thing we want from them is to tell Turkey they want human rights to be respected. We fled the Turkish state, and now here we are treated in the same way. Yet we are not asking anything big."
Shengali's wife insisted: "What we ask from the European states is to support our legitimate demand to end isolation."
Iskender Shengali said: "We are here to support our friends in this resistance led by Leyla Güven and Nasır Yağız. First of all, this resistance initiated by the Kurdish people is not against anyone. This is not something opposed to Turkey. The Kurds are defending the law, they are actually asking Turkey to respect its own law." 
Iskender Shengali added: "We say that Mr. Öcalan should not be isolated. Mr. Öcalan is not only a leader of a party, he is a leader of the people and the Kurdish problem will be solved with him. If there are negotiations with Mr. Öcalan, he will be able to solve the Kurdish issue. Like it has been said many times: 'The key to the solution is Öcalan'."
Underlining that he does not see "the European states as enemies of the Kurdish people", Shengali said: "They carry out their own interests and policies. Of course, we're not their enemies. But if European civilization is so advanced, if there are human rights and law, of course we will ask them for support. Solidarity from states such as Germany, England or France is demanded. Thousands of our friends are on hunger strike in prisons, dozens are on hunger strike abroad."