Father of martyred Italian internationalist: Proud of Lorenzo
Internationalist Lorenzo Orsetti (Tekoşer Piling) had fought with the YPG in Afrin and was now fighting in Deir ez-Zor to free the last DAESH stronghold.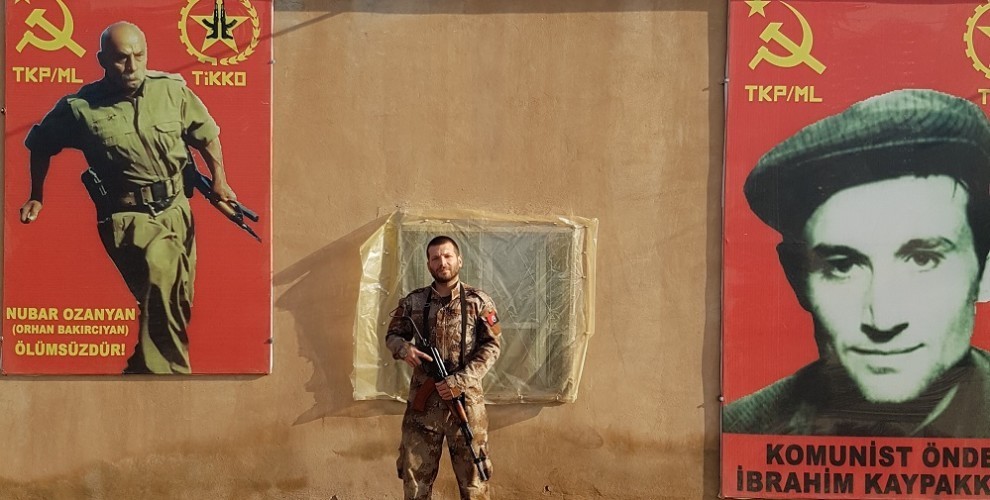 The father of Lorenzo Orsetti (Tekoşer Piling), the Italian internationalist who lost his life in an ambush by DAESH while fighting to liberate Baghouz, the last jihadist stronghold, told the national tv station: "We are proud of Lorenzo, of his choice. He wanted to help the Kurdish people. He died for the cause he believed in."
Lorenzo 'Tekoşer', 33, from Florence had gone to Rojava 18 months ago to join the YPG. He then moved on to the TIKKO.
He was fighting in Baghouz, when, as his father said, "he was ambushed by DAESH together with all his comrades, as his commander told me when he rang us. We are devastated, - added Lorenzo's father - but we are also proud of our son because we know he died for what he believed in. He had made an important choice."
Messages of solidarity have been pouring through since Monday morning, when the news of Lorenzo's death was first confirmed. The President of the Tuscany region, Enrico Rossi and the deputy municipality president Stefania Collesei are among those who offered their condolences to the family.
The Press Office of People's Defense Units (YPG) confirmed in its statement that "Lorenzo Orsetti (Tekoşer Piling) joined the ranks of Rojava's defence forces from Italy in 2017. As an internationalist revolutionary, he took an active part in the struggle for freedom for a long time."
Tekoşer Piling had fought with the YPG against Turkey's invasion of Afrin.
He also fought with great sacrifice and determination in the Jazira Storm campaign to oust DAESH from its final enclave in Deir ez-Zor.
Tekoşer played an active role in the TKP/ML-TİKKO international units during his time in the region, "with a principled and determined stance that embodies the universal values of socialism", said the YPG statement.