Fikret Doğan: HDP congress will be the best answer to isolation
HDP Van Provincial Co-Chair Fikret Doğan said that the HDP congress to be held next Sunday will be a magnificent response to isolation.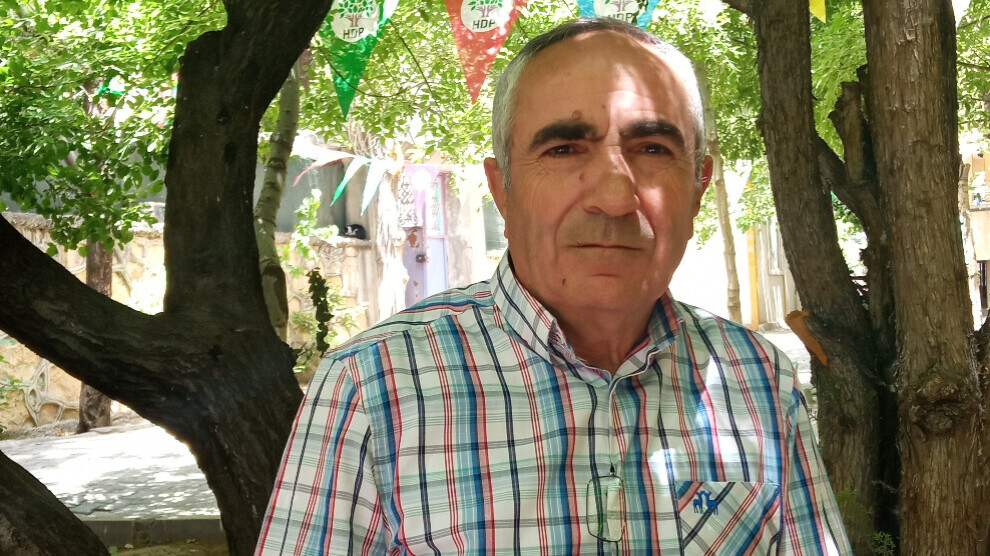 The Peoples' Democratic Party (HDP) will hold its 5th ordinary congress in Ankara next Sunday. The parties' provincial and district organizations continue their preparations for the congress.
HDP Van Provincial co-chair Fikret Doğan talked to ANF about the congress and called on the people to participate and raise hope.
Noting that the HDP continues its work despite all the policies of oppression it has to face, Doğan said that the isolation that started in İmralı has been imposed on all social segments.
Emphasizing that the closure of the HDP is on the agenda, the Kobanê trial continues and all democratic values ​​are suspended, the party's official said: "At a time like this, the HDP is going to hold its 5th congress. Our congress will be the best response to all this oppression and harassment. We are making our congress preparations in Kurdistan and Turkey. We will hold congresses with the participation of hundreds of thousands of members. We will show once again that the HDP is the only hope in this country at a time when democracy and human rights are in real danger. That's why we invite all our people to our congress. Hope is a struggle, and struggle comes at a price. Despite all this, we will continue the struggle for hope and democracy. We continue to raise this hope for our people."