Flooding in Iran and Rojhilat: At least 200 dead
44 people have died in the floods in Iran and Rojhilat Kurdistan since Newroz according to official numbers, as local sources claim at least 200 have lost their lives.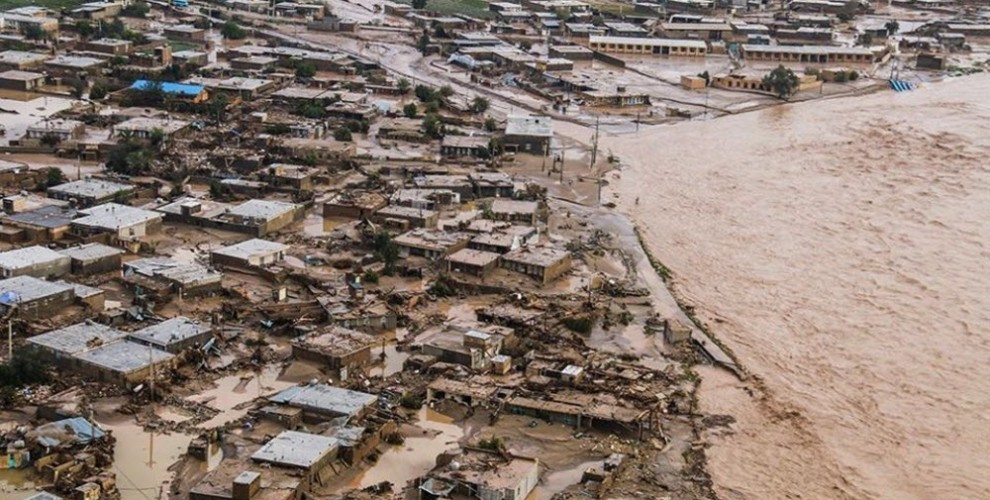 Excessive rainfall since the Iranian new year, March 21, have turned into floods. Almost all provinces were hit by the floods, which have caused many deaths and serious material damages.
It has been 17 days since the calamity started, but the regime continues to obscure the true extent of the floods. Victims of the disaster are angry as they have received no significant help.
HUNDREDS DEAD
Dozens of villages and towns were flooded throughout the country, and thousands of people have lost everything they had.  Many houses were caught in flood waters and drifted away.
The first floods hit northeastern Iran on March 19, and afterwards on March 25 western and southwestern parts of the country were caught in the flood waters.
Official media speaks of 44 people dead, but local and opposition sources say there are at least 200 people who lost their lives. The damage in the Lorestan region of Eastern Kurdistan is incredible.
HUGE DAMAGES IN LORESTAN
Lorestan region Forensic Medicine Institution announced they received 14 bodies after the floods began, but that number doesn't include the deaths in the Pol Doxtar region. The true number is reported to be much higher. The government is said to obscure the extent of the deaths and damages to placate the people.
Council member for Pol Doxtar and Maamulan in Ilam, Hamid Reza Kazemi said half of Pol Doxtar town, half of Maamulan town and 20 villages are covered in floodwater right now, and said aid can only be delivered via helicopter as the situation is extremely rough. Kazemi said: "Some 100 villages have lost all contact. The villagers sought refuge high up in the mountains and they have no means. First aid committees must take action as wide as possible because this is a grand area that has been affected."
VILLAGERS ATTACKED IN KUZISTAN
Reports say the Revolutionary Guard attacked the victims in Calizi and Sogur villages in the southwestern province of Kuzistan. Many are reported wounded. Local sources say that a dispute erupted when the Revolutionary Guard attempted to tear down the dams the villagers put up to protect themselves. If the RG manage to tear down the dam, the villagers fear their homes and fields will be flooded.
RELATED NEWS: