Former Amed co-mayors on trial for introducing co-presidential system
Jailed co-mayors of Amed, Gülten Kışanak and Fırat Anlı, as well as 63 members of the city council are on trial for introducing a co-presidential system in the city council.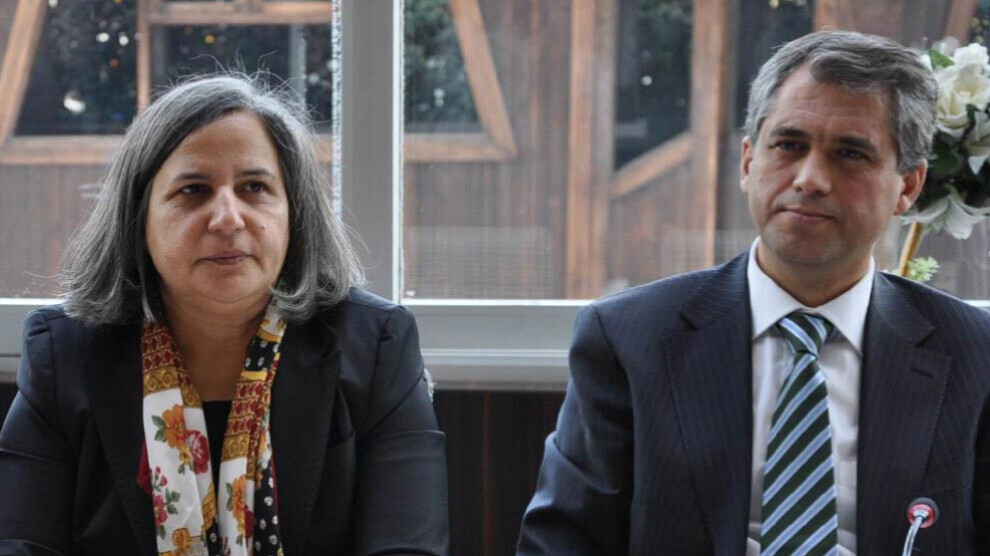 The trial against Amed (Diyarbakır) former co-mayors Gülten Kışanak and Fırat Anlı and 63 members of the city council continues. The deposed and jailed Kurdish politicians Kışanak and Anlı have been charged for introducing the co-presidential system in the city council of the Kurdish provincial capital. For this, according to the public prosecutor's office, they should be sentenced to imprisonment between nine months and four years for abuse of office. City councillors face up to three years imprisonment for agreeing to this system.
Gülten Kışanak has been in prison as a political hostage since 2016, Fırat Anlı lives in exile. Neither of them assisted the hearing on Friday. Among the defendants, former city council members Eşref Mamedoğlu, Zeynep Çelik, Murat Alökmen, Zuhal Tekiner, Cihan Aydın, Sezai Aydın, Adnan Akgül, Mustafa Emra, Hayrettin Satar and Zahit Çiftkuran attended the hearing with their lawyers. The trial began with the judge asking the defendants to stand and wait for their turn to testify. The defendants and their lawyers rejected this as a violation of the procedural rules. The judge then had four of the defendants removed from the courtroom by the police.
Lawyers Resul Tamur, Bahar Aslan, Mehmet Öztekin, Eyyüp Aydeniz, Burhan Arta and Berfin Dayan filed a petition for bias against the judge and left the courtroom in protest. The trial was adjourned to 8 October.