Free Syrian Army mercenaries brought to Akçakale
Turkey's occupation continues preparations for the attacks against Northern and Eastern Syria. FSA mercenaries were brought to Akçakale with a military convoy of 100 vehicles.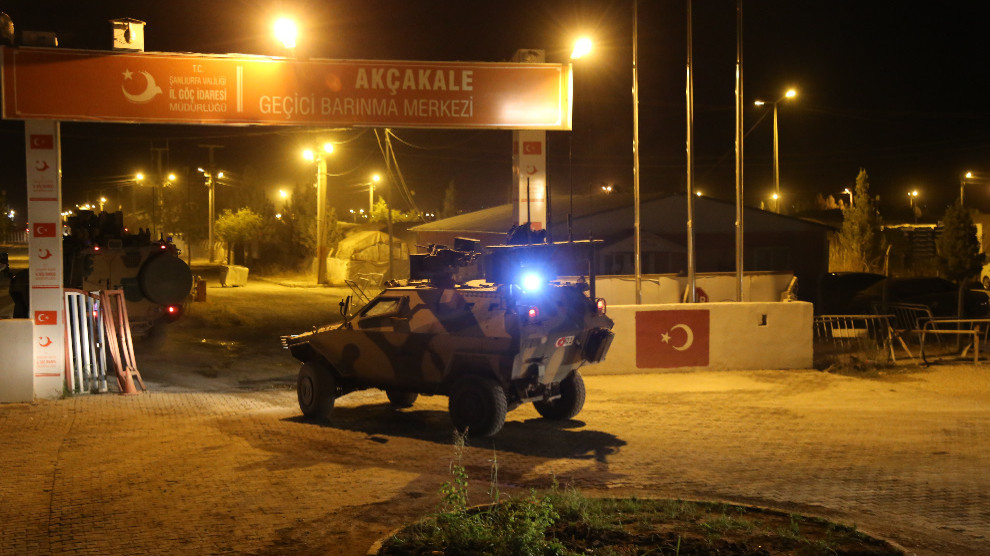 Turkey-linked Free Syrian Army mercenaries are going to be used in the attacks against the North and East Syria.
In the early hours of the morning a convoy of mercenaries was brought to (Tel Abyad) Akçakale, in Urfa.
The mercenaries were brought by bus to Kilis from the Syrian region of Azez. They were taken by bus from Öncüpınar Border Gate to Akçakale district center.
A military convoy of approximately 100 vehicles was parked in the Akçakale Temporary Accommodation Center, which was evacuated last year at the entrance of the district center.