FSA units brought to Nusaybin
Following Erdogan's threats, FSA groups have been settled in the military base in Nusaybin.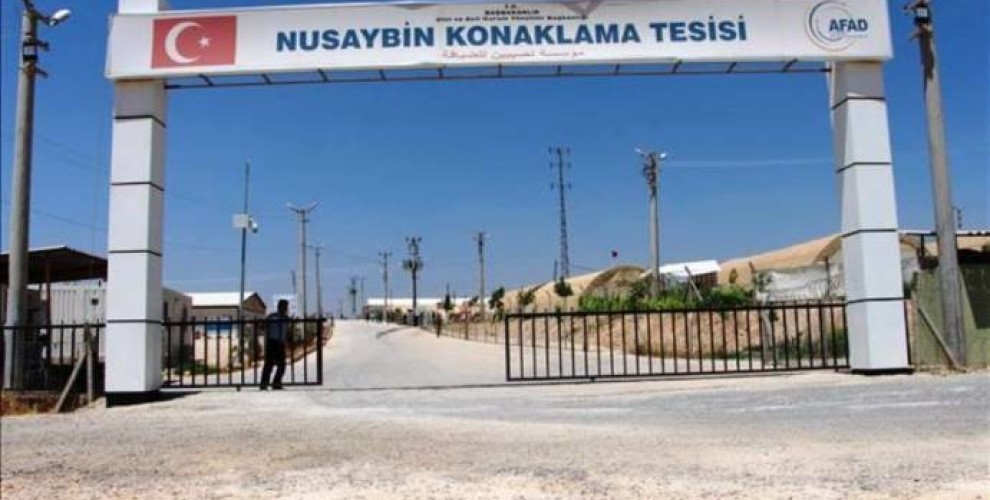 With Turkish President Recep Tayyip Erdoğan's comments that they "will be carrying out more extensive operations soon", attacks against civilian residential areas under the Northern-Eastern Syrian Autonomous Administration turned attentions to the activity along the border. One of the centers of activity is Mardin's Nusaybin district, which lies straight across from Qamishlo on the other side of the border.
According to the Mesopotamia Agency, the observation towers set up along the border line on which a concrete wall was put up in recent years have been very active. Armored vehicles are also seen patrolling the border line more frequently.
"FSA SETTLED IN THE BASE"
Local sources say some units of the Turkish state-backed Free Syrian Army (FSA) are currently being settled in the military base in the rural areas of the Akcatarla (Dalê) village. The base is close to the border, and buses with darkened windows are going in and out of the base more frequently in the last few days. FSA groups brought from Idlib and Shehba are reportedly being trained in this base.
THE CAMP AFAD BUILT
The camp where FSA units are reported to be settled in was built in January 2014 as accommodation by AFAD.
The camp was built to accommodate 5.000 people and was first settled by refugees who had been forced to leave Syria. By the end of the same year, refugees in this camp were transferred to the camp built in Viransehir, Urfa and the camp was left empty, and Yazidis from Shengal who had been forced to leave due to the ISIS attack were settled there afterwards. With the Yazidis' transfer to another camp in Midyat, the camp was turned into a military base. It has been used for trainings since.