General Haftar accepts ceasefire in Libya
General Haftar announced to be ready to accept the Russia and Turkey proposed ceasefire conditioned on acceptance by the Government of National Accord.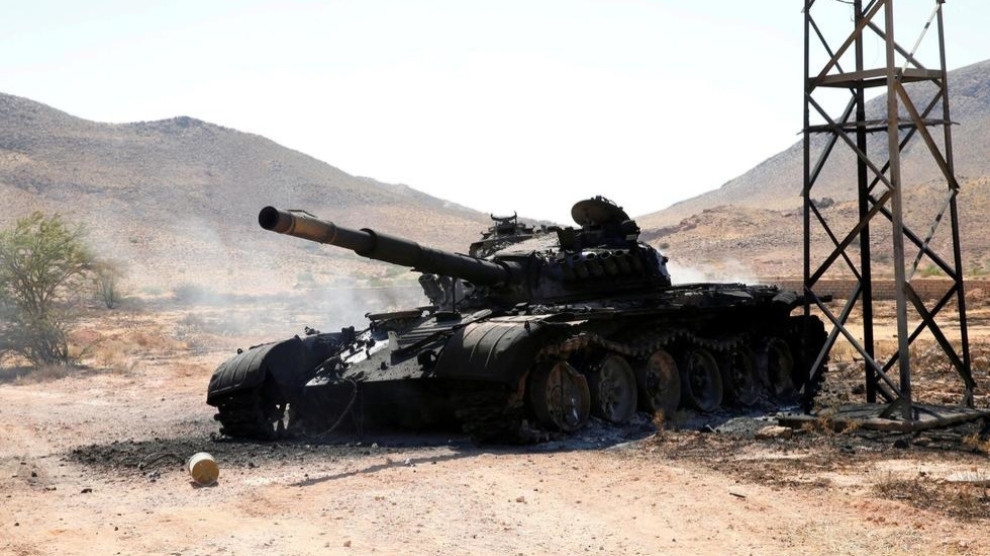 General Khalifa Haftar has announced a ceasefire in the western region of Libya, which includes the capital Tripoli, starting 00:01am on Sunday (22:01 GMT) conditioned on acceptance by their rivals.
Forces loyal to Haftar have been battling forces aligned with the UN-recognised Government of National Accord (GNA) since April with the aim of capturing Tripoli.
Haftar, who leads the Libyan National Army (LNA), had already rejected the call for ceasefire made by Turkey and Russia. However, LNA spokesman Ahmed Mismari said in a video statement late on Saturday night that the LNA accepted a truce in the west "provided that the other party abides by the ceasefire."
Mismari added that "any breach will be met with a harsh response".
Turkey backs the Tripoli-based GNA headed by Fayez al-Serraj, while Russian military contractors have been deployed alongside the eastern forces.