Gerîla TV releases new clip
Gerîla TV released a clip describing the resistance of the guerrillas against the Turkish invaders in Xakurke and Zap regions of the guerrilla-held Medya Defense Zones in southern Kurdistan (northern Iraq).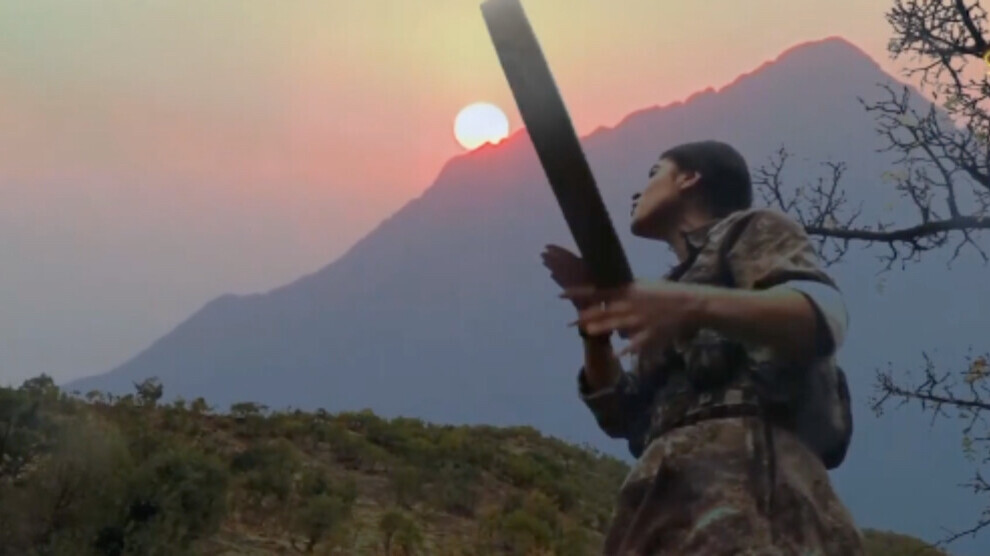 Despite the fierce attacks by the Turkish army, the guerrillas continue to be culturally productive.
A new clip of a female fighter singing a song about the resistance in Zap and Xakurke this year was published on the online portal Gerîla TV.
The guerrilla fighter accompanies her song entitled "Awazek ji Xakurke" (A melody from Xakurke) herself on an erbane, a frame drum.