German intelligence: MIT runs amok in NRW
The 2018 intelligence report for North Rhine-Westphalia, the biggest state in Germany that also has a large population from Kurdistan and Turkey, shows that the MIT is engaged heavily in espionage in the state.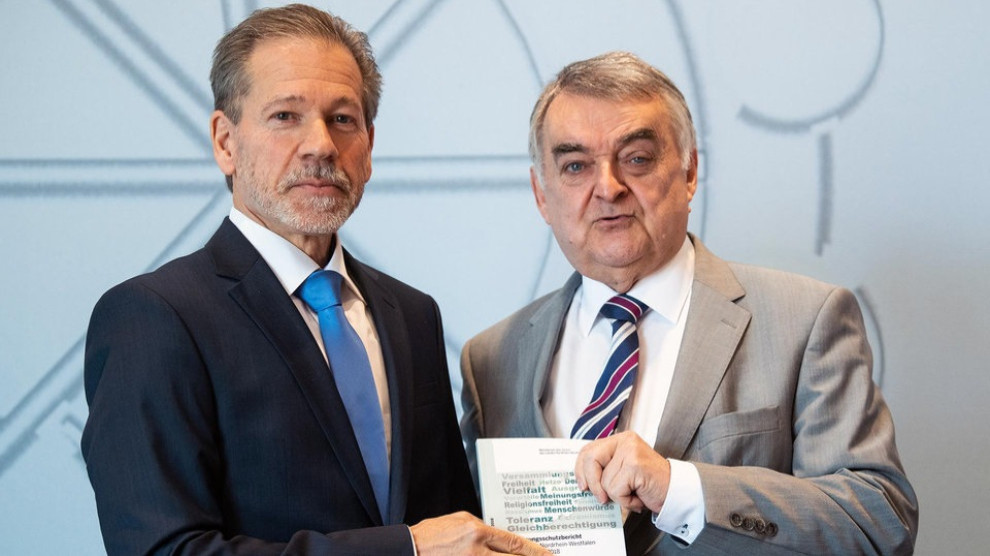 German Interior Minister Horst Seehofer had announced the Federal Office for the Protection of the Constitution's (BfV) 2018 report last week, and now states are announcing their annual intelligence reports. North Rhine-Westphalia (NRW), the biggest state in Germany, was the last to announce the 2018 BfV intelligence report.
NRW Interior Minister Herbert Reul announced the report, where analyses of Turkish intelligence agency MIT and the Erdogan regime stood out. The report said NRW is one of the biggest centers for the Turkish diaspora, and thus an important point of operations for Turkish intelligence.
The report also said PKK, DHKP-C and MLKP are active in the state, and pointed out that the opposition members living in Germany are seen as "terrorists" by the Turkish government.
"THEY USE THE MEDIA AND DITIB"
The NRW intelligence report said the AKP is using the media, DITIB's mosques and their own lobbying body UID to politically influence Turkish immigrants in the state and pointed out that MIT is indirectly involved in these efforts. NRW intelligence continued to state that the MHP's Democratic Idealist Turkish Associations Federation (ADUTDF) and the National Viewpoint were also surveilled in 2018.
After MHP's alliance with the AKP in Turkey, Turkish nationalist groups in Germany have started to turn pro-Erdogan, said the report and continued: "The Idealist movement in Germany has visibly turned more in favor of Erdogan." The NRW intelligence also said the adulation of Erdogan will lead to a split in the movement.
The federal level intelligence report by the BfV for 2018, announced last week, had a separate chapter on MIT activity for the first time. The report stated that the MIT was engaged in espionage activity against opposition members from Turkey and trying to penetrate the community from Turkey and the political will in Germany.