Gezen's body abducted: Nocturnal burial under police blockade
The body of political prisoner Zülküf Gezen, who ended his life to protest against the isolation of Abdullah Öcalan, was transferred to Amed in the middle of the night and interred under police blockade.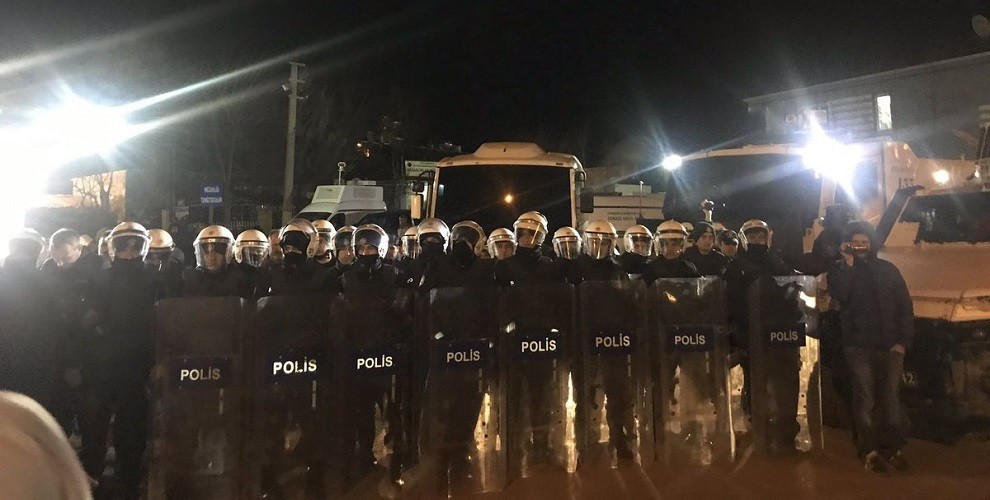 The body of Zülküf Gezen was transferred last night from Istanbul's Atatürk Airport to Amed (Diyarbakir) without the knowledge of his family and subsequently buried. The political prisoner had ended his life the night before in Tekirdag Prison in western Turkey in protest at the isolation of PKK leader Abdullah Öcalan. HDP deputy Ayşe Acar Başaran stated that the body was abducted by the police. The HDP had previously called for strong attendance in the the funeral scheduled for today.
After the transfer to Amed, the deceased's family was informed that the funeral would take place during the night. HDP MPs were denied access to the airport in Amed, the site was surrounded by hundreds of police officers and armored vehicles. The police told HDP deputies Pero Dündar, Musa Farisoğuları, Remziye Tosun, Nuran İmir, Feleknas Uca, Saliha Aydeniz and Ayşe Acar Başaran that their participation in the funeral would not be allowed.
The coffin was then taken by the police to Yenikoy Cemetery and buried in the presence of a few relatives. The HDP deputies were violently prevented from entering the cemetery.