Governor of Van dismisses municipal employees, seizes the council
Governor Mehmet Emin Bilmez, who has been appointed to Van Metropolitan Municipality seized by the AKP government, has removed all heads of departments and directors from post. Several municipal employees have been taken into custody.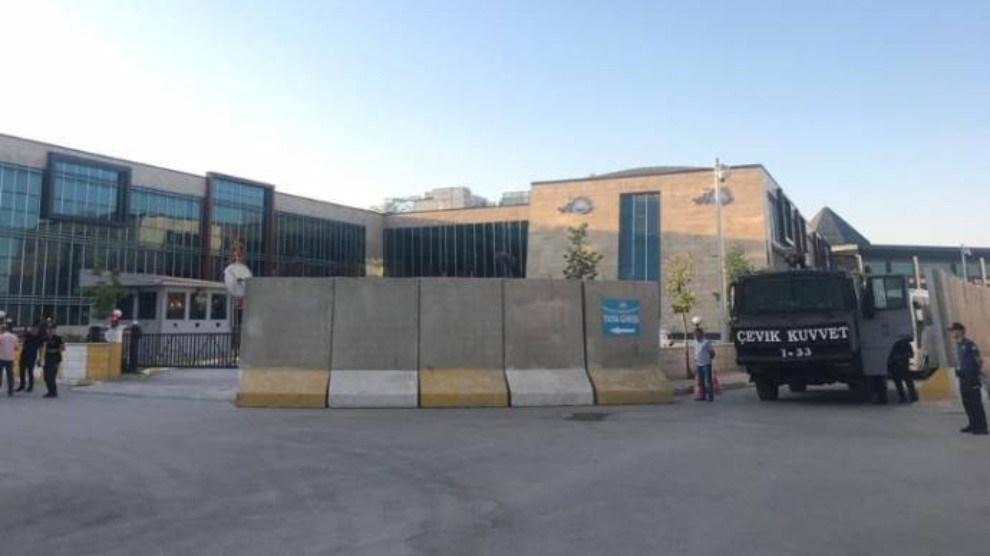 Governor of Van, Mehmet Emin Bilmez, has been appointed in the place of Co-mayor Bedia Özgökçe Ertan who has been suspended by the AKP regime on Monday. The first act of the Governor has been to dismiss the heads of departments who took office after the municipality was won by the Peoples' Democratic Party (HDP) in the local elections of March 31.
12 heads of departments, the secretary general and many directors have been removed from post and employees who had served during the previous trustee period, have been appointed in their place.
The Governor appointed Salih Allahverdi as Secretary General while Ülker Cem Kaplan, who had served as assistant secretary general during the administration of former trustee and who had been caught accepting a bribe, has been assigned to the General Directorate of VASKI (Van Water and Sewer Works).
EMPLOYEES ARRESTED
In the meantime, police carried out raids on several houses across the city this morning. The operation targeted municipal employees and Tüm-Bel Sen (Union Of All Municipality And Local Administration Services Employees) Van Branch Co-chair Şükrü Kaçıcı. Lawyers are barred from talking to the detainees and a confidentiality order has been imposed on the operation which is reported to be ongoing.
32 PEOPLE REMAIN IN CUSTODY
On the other hand, the 32 people who were detained during yesterday's protests in the city against the seizure of HDP-run municipalities, are held at the anti-terror branch of police department.
MUNICIPAL COUNCIL SEIZED
In the meantime, Governor Bilmez has sent an instruction to councilors announcing the termination of the municipal council. Bilmez said that the missions and authorities of the council have been handed over to the municipal board.
The municipal council of Van consisted of 44 HDP members and 27 AKP members.