Greek police open fire on refugees
According to reports from the ground, the Greek army units opened fire on refugees at the Turkish-Greek border, injuring several people.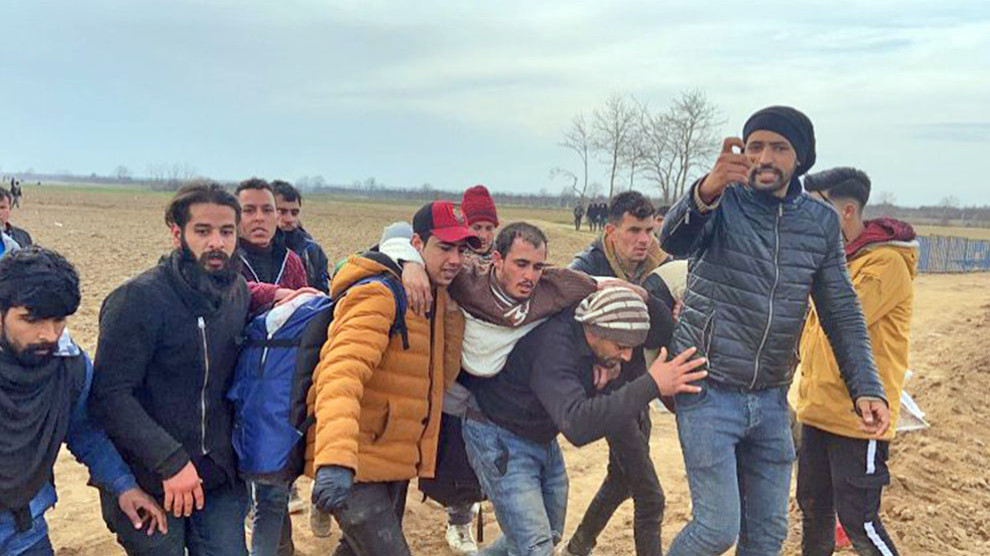 The Greek army opened fire on refugees piled up at the Pazarkule/Kastanies border crossing. Several people are said to have been injured, but it has not yet been confirmed whether fatal injuries were sustained. The refugees were reportedly taken to nearby hospitals. A group of members of the parliamentary human rights commission was on site at the time.
Speaking to Duvar news portal, HDP MP Ömer Faruk Gergerlioğlu reported that the Greek security forces opened fire when the MPs were at the border to observe the situation of the refugees.
"There are seriously injured refugees"
Gergerlioğlu told the following about the attack by the Greek police: "They have shot at the people gathered here. There are seriously injured refugees, we were also in danger. The president of the parliament called us and wished the injured a speedy recovery. He said: 'You are in a dangerous area, people are being shot at'. There are refugees who were seriously injured in the neck."
"We are shocked"
HDP parliamentarian Gergerlioğlu said the following regarding the situation on the ground: "We were shocked by the situation we find ourselves in here. We had first received a briefing. In it we were presented with the official data. But unfortunately we know how wrong they are. The Governor of Edirne told us that 130,000 refugees had crossed the border into Greece. I asked him how he counted them. But he could not give a satisfactory answer. When we got to the Meriç river, we saw horrible scenes of people walking along concrete foundations to get across the river. If one slips, he/she will fall into the river. When we came to Pazarkule, we saw that people here are openly used as a means of blackmail. Although the Greek police are taking massive action against the people, nobody on the Turkish side is telling people not to go any further. They just watch. This is an absolute scandal that is happening here."
"Refugees speak of three dead"
Gergerlioğlu continued: "The Greek forces are constantly using tear gas. People are hurt again and again, especially by the gas in the eyes. But we have also seen people injured in the neck and legs. The refugees speak of three dead, but the authorities speak of only six injured. There are contradictory figures. People sleep out in the cold. When we asked the governor if they had given the people tents, he denied it. "Women, children, all of them are in a terrible situation."