Grup Yorum member Gökçek ends death fast - UPDATE
Grup Yorum has announced that Gökçek has ended his action.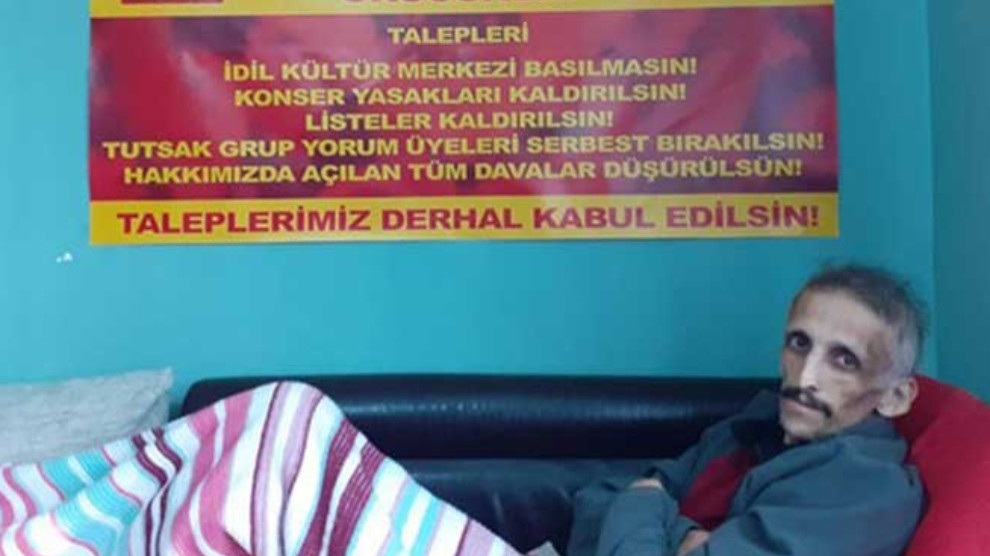 Grup Yorum has released a statement and announced that its bass guitarist İbrahim Gökçek has ended his death fast on the 323rd day.
"Our resistance has achieved political victory. The whole world has heard about our resistance. We hope that our concert application will come a positive conclusion," the statement of the band has read.
Grup Yorum music band will apply to the Governor's Office of İstanbul today (May 5) and request a permission to make concerts.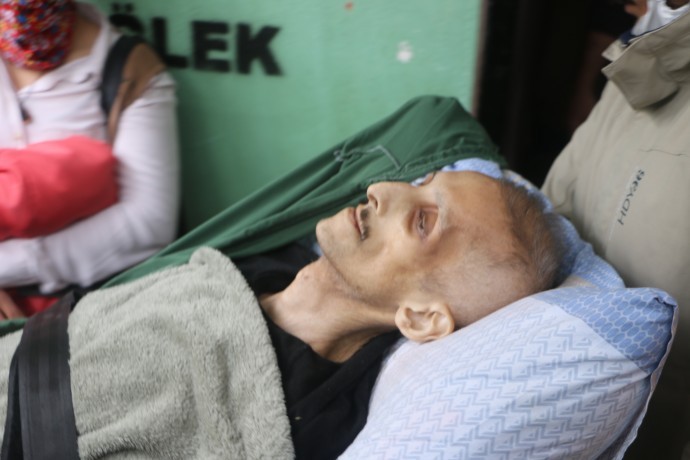 This morning, MPs, artists and representatives from rights organizations made a statement for the press in front of the house where Gökçek stays in Küçükarmutlu. HDP deputy Huda Kaya, CHP deputy Ali Şeker, Workers Party of Turkey (TIP) deputy Baris Atay, Human Rights Association (IHD) Istanbul Branch President Gülseren Yoleri, Human Rights Foundation of Turkey (TIHV) Chair Şebnem Korur Fincancı, HDP Istanbul Provincial co-chair Elif Bulut, HDP former MP Ferhat Encü, artist Pınar Aydınlar and many others joined the statement.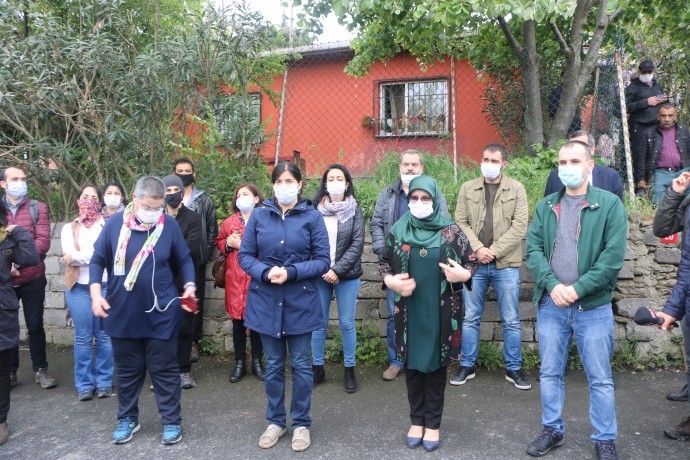 Speaking there, Human Rights Foundation of Turkey (TİHV) Chair Şebnem Korur Fincancı said:
"Life has won. We said that their demands were our demands. We have been struggling to create an environment where they can sing their folk songs freely and we will continue this struggle."
The family of Gökçek have also extended their thanks to everyone who has supported them in this process. After the statement, İbrahim Gökçek has been taken to hospital in an ambulance.