HBDH: We will avenge Ahmet Şoreş and Firat Neval
The revolutionary movement HBDH said after the Turkish drone attack on MLKP fighters Ahmet Şoreş and Firat Neval in Rojava that the united struggle of the peoples cannot be stopped by assassinations of leaders.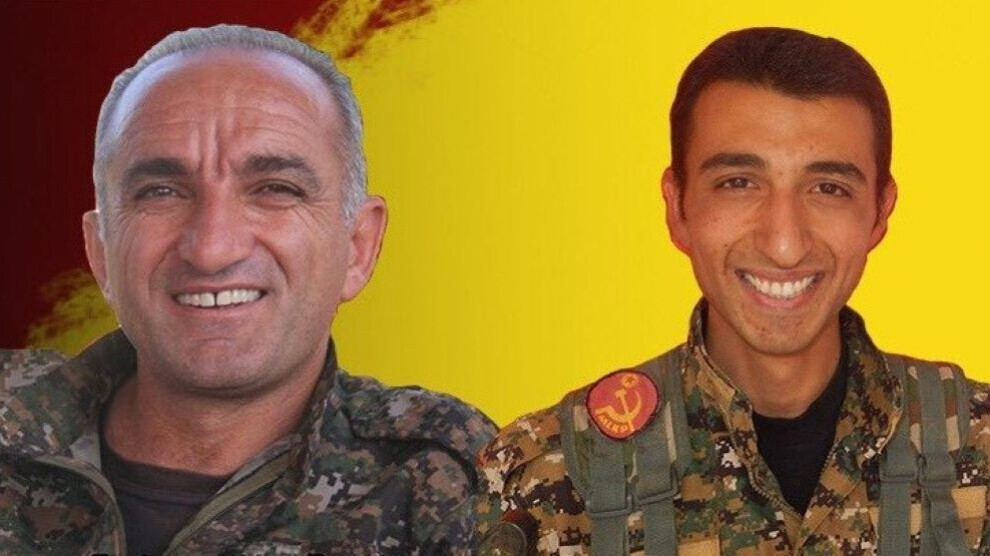 The Peoples' United Revolutionary Movement (HBDH) issued a statement on Turkey's deadly drone attack on MLKP militants Ahmet Şoreş and Firat Neval in Rojava. Ahmet Şoreş's real name was Zeki Gürbüz and, as a member of the Central Committee, he was the representative of the MLKP in Rojava. Firat Neval (Özgür Namoğlu) was his nephew. Both were on official leave together in a village north of Hesekê when they were killed by a Turkish drone last Tuesday.
The HBDH Executive Committee called the two martyrs "important cadres and commanders of our united revolution" who were immortalised in an attack by the fascist AKP/MHP government. Their struggle for revolution and socialism will be carried on by the working class, women, youth and all the oppressed.
Regarding Ahmet Şoreş, born in 1966, the HBDH said that he took on important tasks in the revolutionary struggle and withstood torture by the Turkish state for days as a young man. In captivity, in tasks assigned to him and in the mountains of Kurdistan, he proved to be a leading comrade in many moments and areas of the struggle. "Comrade Ahmet Şoreş always advanced himself and the struggle ideologically and practically. The academies he played a leading role in founding have increased the legacy of the revolution and socialism with military-political actions. Every place he entered became more revolutionary because of him. In the countryside and in the mountains, in the Medya Defence Zones, in Rojava and in all areas of life, he organised revolutionary education and action in the most beautiful form. He stands for stormy marches, the heaviest moments and revolutionary will."
Firat Neval was practically born into the revolutionary struggle in 1994 and joined the military-political resistance in 2016. Due to his responsible, disciplined and determined behaviour, he became a commander and at the same time was responsible for Ahmet Şoreş's security.
"AKP/MHP fascism is attacking all parts of Kurdistan with full force. However, the fascist rulers are mistaken if they think they can stop our just struggle in Turkey and Kurdistan with murders of leaders of the united revolution. We will hold the fascist government accountable for the massacre of our immortal comrades Ahmet and Firat," said the HBDH Executive Committee.