HDP's Buldan: You can make the dream of a democratic Turkey true
HDP co-chair was in Istanbul as part of the election campaign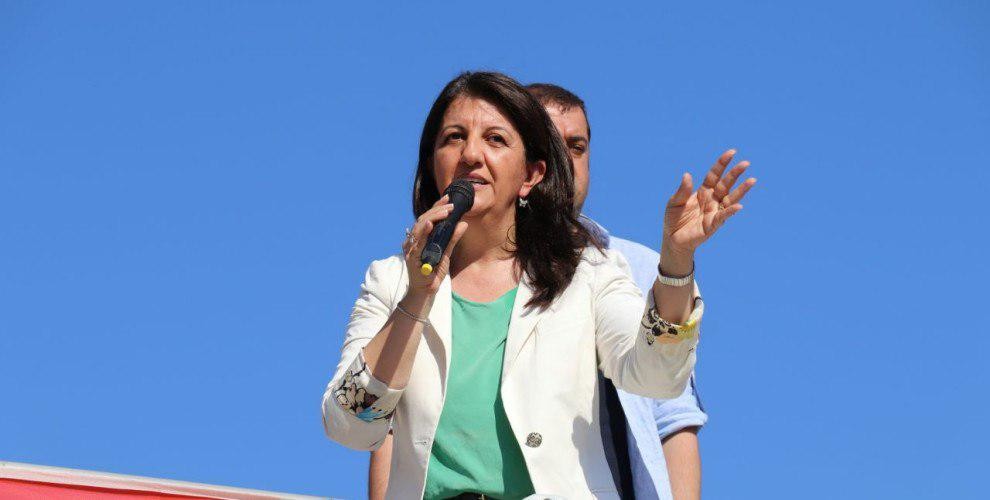 HDP co-chair, Pervin Buldan was in Istanbul on Thursday as part of the election campaign. 
Buldan met people in Sultanbeyli where she underlined that "The peoples of Turkey have made their decision. Kurds have made their decision. To the AKP they say, 'you are going', to Recep Tayyip Erdoğan they say, 'you are going'. You know why? Because they are tired of 16 years of persecution and anger. The AKP is ready to explode".
The HDP co-chair added that "16 years or AKP rule has taken its toll on this country. When we say peace, they insist on war. They keep accusing people of being 'without religion', and they accuse our party of that. In this country, however, there is no other party but the HDP in favor of democracy and peace. We did not learn our religion from Recep Tayyip Erdoğan". 
Buldan said: "What the government is most afraid of today is the HDP overcoming the threshold. Their nightmare is Selahattin Demirtaş, our presidential candidate".
The HDP co-chair and candidate underlined once more the violent attacks on the party and the party's presidential candidate carried out by the government and the President. 
Indeed, Buldan said, Erdoğan is actually calling on his people to obstruct the voting process, to intervene at station polls. "This is actually a coup - said Buldan - they are calling on their people to violently act during the voting process. We are against these methods. You will never steal our votes. Peoples of Turkey know these dirty practices".
No more war
Buldan added: "War means blood, death means tears, the tears of our mothers means that our young children are buried. Turkey peoples gained nothing from this war. The HDP will bring peace, democracy, justice, law to this country. We give you our word. Because you cannot talk of justice in a country without peace. The HDP is a hope for the future of the peoples of Turkey. Let's all join in this hope together. Together we multiply this hope".
Buldan ended her speech by calling on people and make that 25 June will be a day without Recep Tayyip Erdogan. 
"Imagine a Turkey - she said - on 25 June where the HDP will have a strong representation and  Selahattin Demirtas will be president. Believing this is not a dream. It is up to us to make this dream comes true. One vote changes a lot".