HDP calls for solidarity with Yazidi people of Shengal
The HDP condemned the murder of Merwan Bedel by the Turkish state and said: "They want to complete what ISIS has left unfinished." The HDP called for solidarity with the Yazidi people.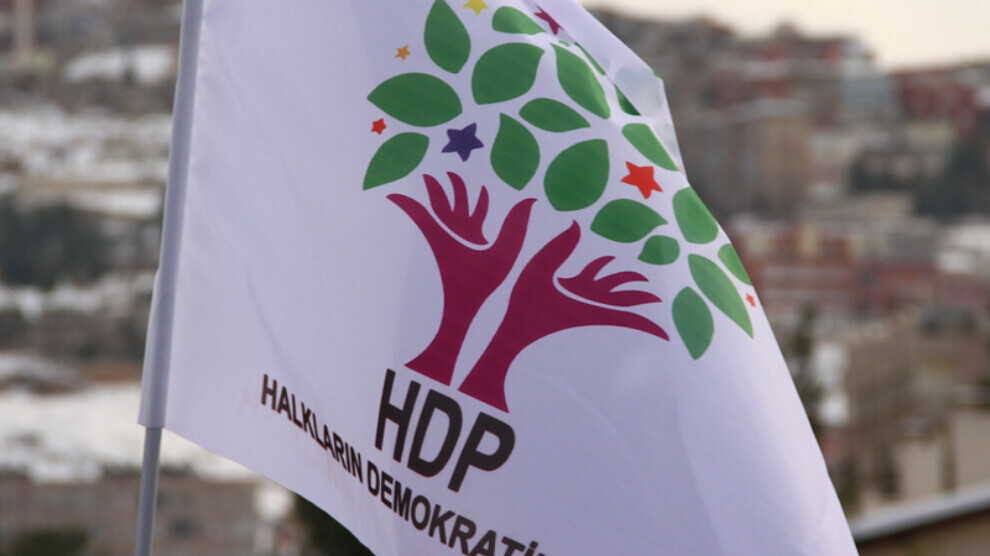 HDP Foreign Relations Commission co-spokespersons Feleknas Uca and Hişyar Özsoy issued a written statement regarding the murder of Shengal Executive Council Co-chair Merwan Bedel in a Turkish drone attack.
In the statement, the HDP said that "Merwan Bedel, who fought hard to defend the people of Shengal against the genocidal attack of ISIS against the Yazidi Kurds, was killed in Xanesor district of Shengal on 7 December 2021, while traveling with his 2 children. His car was targeted by a Turkish drone and his children were injured. This attack is a war crime and we condemn it. Such attacks against the Yazidis, literally mean the continuation of the genocide that ISIS could not complete. It is a violation of international law, it is inhuman and immoral. A hospital in Shengal was targeted by an airstrike before and eight people lost their lives."
'They bomb civilians, and many are children'
The statement underlined that "the Yazidi Kurds in Shengal have not posed any threat to anyone, including Turkey, and have been subjected to 74 genocide attacks in their history. The last genocidal attack was carried out by the Islamic State. There are obviously those who are eager to complete the job left unfinished by ISIS. We are asking openly: What does the Turkish government want from the Yazidi people in Shengal? How can you explain the bombing and massacre of civilians, including young children?
Call for solidarity
The HDP statement ended with the following remarks: "The international community, including the international coalition established to fight ISIS, should investigate this attack together with previous similar attacks, expose the perpetrators and take responsibility to prevent similar actions being carried out. We call once again on the Iraqi government to take the necessary measures to prevent such attacks from happening. We invite everyone to stand in solidarity with the Yazidi people in Shengal, who are fighting for an honourable life."