HDP's Demirtaş: Authoritarian regimes eventually collapse
Writing in The Guardian, Demirtaş said people's vote on Sunday will clearly identify who is to blame for Turkey's woes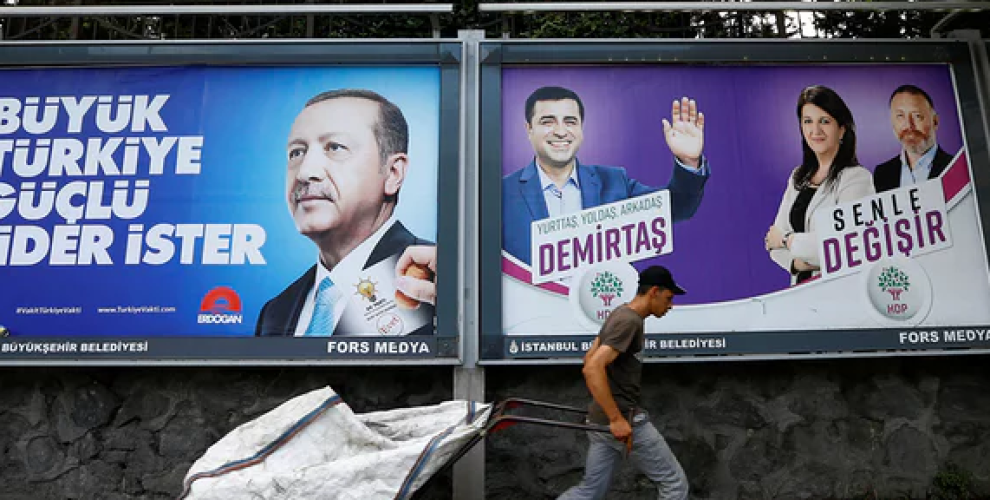 HDP presidential candidate, Selahattin Demirtaş, had an article published in the English daily The Guardian.
Demirtaş reminded people he was writing "from a maximum-security Turkish jail – which must surely be a strange idea for anyone who lives in a stable democracy. In any country where parliamentary democracy functions properly, members of parliament and leaders of political parties are not put in prison for their policies. No matter how critical they are of the government, no matter how effectively they work to oppose government, elected people are not arrested for their political views."
Demirtaş added that "before becoming a parliamentarian, I visited county prisons as a human rights advocate to report violations of prisoners' rights" and underlined that "seeing the prison walls as a lawyer and being held as a political hostage behind them is a very different experience."
Reaffirming his faith in democratic opposition in Turkey, Demirtaş recalled that "Nelson Mandela wrote in his autobiography about what it meant to be a political prisoner: 'The prison itself is a great education for the need for patience and perseverance. Above all, it is a test of faith/stability for people'. Now - the HDP presidential candidate added - I'm going through the training and stability test just like tens of thousands of others now in Turkey's prisons, just for exercising the right to express an opinion and to organise."
Reminding that he has been running his election campaign from his prison cell, Demirtaş added: "The fight against the authoritarian regime operated by the president, Recep Tayyip Erdoğan, is the only way to restore peace and democracy in Turkey."
Getting into details of the campaigns by the other candidates, Demirtaş said that "despite their ideological differences, they are motivated by three important truths".
And these are: "The belief that Turkey is too big to be managed by one man, especially given its surviving culture of democracy. Those standing against Erdoğan believe the president lacks the courage to compete on equal terms with me, and all have condemned my imprisonment. And thirdly, they detect that the people of Turkey now have a significant desire for change."
Wishing that "people's understanding about who is really to blame for Turkey's woes will be reflected in the result tomorrow", Demirtaş said: "Let's not forget, authoritarian regimes eventually collapse. Sometimes it happens quickly; other regimes take longer to dislodge."