HDP Democratic Local Administrations invites people to protest against trustee in Diyarbakır
HDP Democratic Local Administrations invited the public to the protest against the trustee they will hold in Diyarbakır today.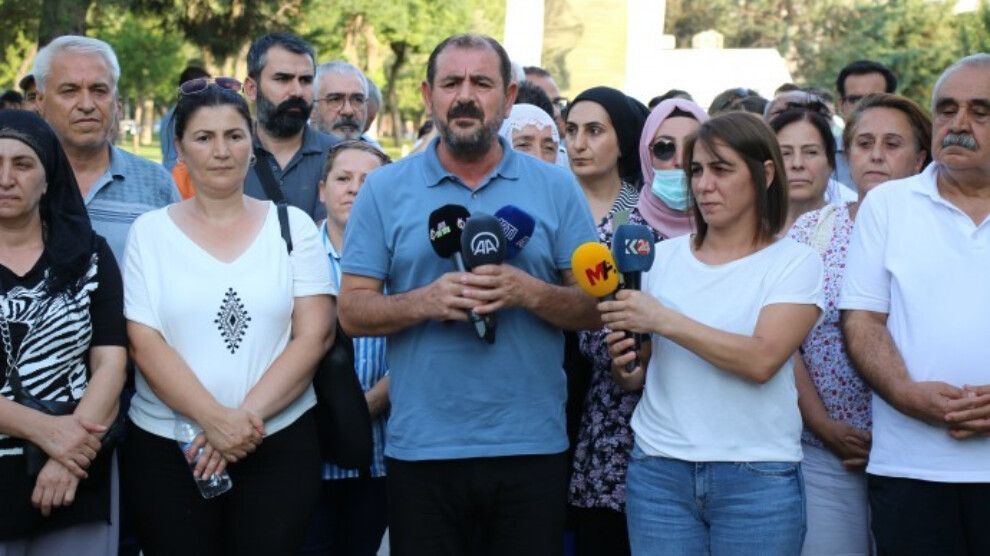 The Peoples' Democratic Party (HDP) Diyarbakır Provincial Organization made a press statement on Thursday about the protest march to be held by the Democratic Local Governments today, Friday, on the occasion of the anniversary of the appointment of trustees to Diyarbakır, Van and Mardin Metropolitan Municipality. The Democratic Regions Party (DBP) Diyarbakır Provincial Organization also supported the HDP in its call to the people.
HDP Provincial co-chair Zeyyat Ceylan said that trustees were appointed to many municipalities, as well as to the three metropolitan municipalities of Diyarbakır, Van and Mardin on 19 August 2019. Ceylan said: "We condemn the trustee mentality. We have struggled against the trustee mentality until today, and we will continue to do so. We did not accept trustees until today. We will not accept them tomorrow. We invite everyone to Lise Street at 5.30pm to say no to the trustee mentality."
DBP Provincial co-chair Hayrettin Altun said that appointing trustees is fascism. Stating that this usurpation of will is constantly opposed by the democratic reaction of the people, Altun said: "We will do everything to fulfil the democratic demands of the people. We do not accept the approach of the government which usurps the will of the people. We invite everyone to the march on Lise Street."
The HDP supporters then split into two branches and marched from Kosuyolu Park to the HDP Provincial Building, and invited everyone to the protest demonstration that will be held today.