HDP denounces illegal surveillance of MP Sarısaç
HDP member of parliament Murat Sarısaç was followed for days by a car without a license plate number in Van. The HDP warns the Turkish government against a return to the methods of the 1990s when executions were a common method.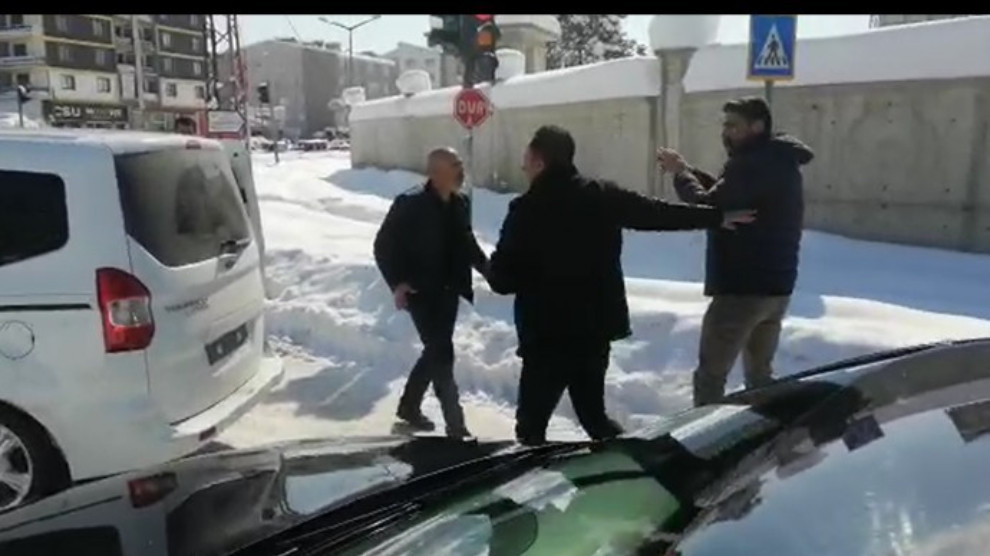 The Central Executive Council of the Peoples' Democratic Party (HDP) has issued a statement on the surveillance of a member of parliament by an unregistered vehicle in Van province.
The statement said that: "For the past few days, our MP Murat Sarısaç in Van province has been under surveillance by suspicious people in a car without a license plate number. Yesterday afternoon, our MP filmed the car parked in front of his apartment and asked the people sitting in it who they were and for what purpose they were following him. These people initially covered their faces and panicked. Later on, they apparently received an order and intercepted our MP's car in order to kidnap Yunus Durdu, a member of the party council."
Bir kaç gündür beni takip eden plakasız bir araç bugünde oturduğum sitenin bahçesinde bekliyordu kim olduklarını sordum hakaretle karşılık verdiler sonrasında da aracımın önünü kesip pm üyemiz yunus durdu yu zorla araçtan aldılar şimdide aynı kişiler evimin önünde dolaşıyprlar pic.twitter.com/kPie2nCepb

— Murat Sarısaç (@muratsarisac) February 14, 2020
Shortly after the violent kidnapping of HDP politician Durdu, the state news agency AA published a report that a wanted terrorist had been caught in the car of an HDP member of parliament. The HDP noted that Durdu, together with Murat Sarısaç, was working on preparations for the party congress to be held next weekend. HDP described the AA report as an attempt to legitimise illegal surveillance and arrest.
The methods used are strongly reminiscent of the extra-legal executions of the 1990s and serve to intimidate the Kurdish people once again, said the HDP statement and added: "Not a single person who fights for democracy, peace, justice and freedom will bow to these dirty and obscure threats. We will continue to make these sinister machinations public. Those who rely on Tansu Çiller, Mehmet Ağar, the contract killers of that time and their methods will lose once again."
The HDP has taken legal action on yesterday's incident.