HDP: Let's get rid of the AKP-MHP alliance on 31 March
A new appeal by the HDP to propose candidates for the 31 March 2019 local elections.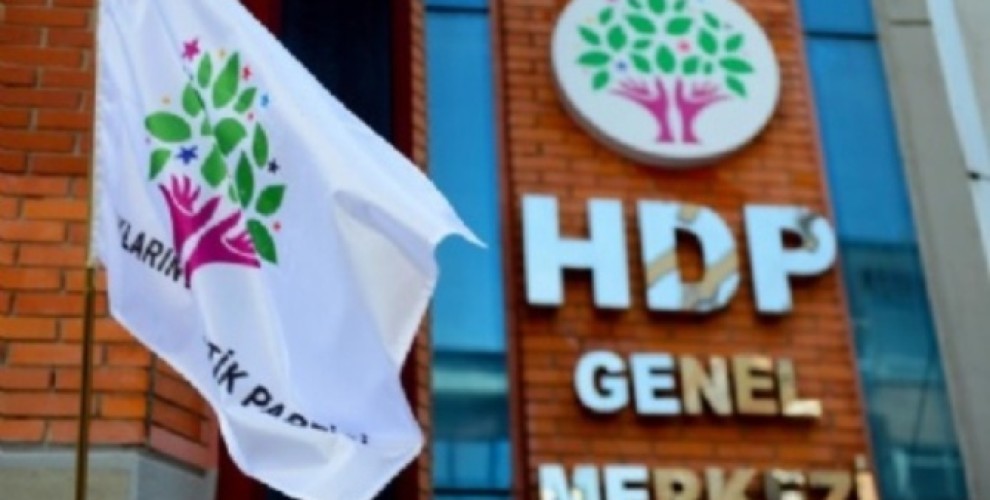 HDP deputy co-chair Yurdusev Özsökmenler said in a statement that "the local elections to be held on 31 March 2019 will be an important historical threshold for the future of the people."
The HDP executive added that "the people will vote for the future of the society and will choose between darkness and light."
The statement added: "31 March will be the date in which the Kurdish people will reclaim what is theirs, and will defeat the State-appointed trustees, [who illegally replaced the democratically and freely elected mayors]."
Özsökmenler said that "it will be the day in which people will respond to the AKP-MHP alliance, which has repressed young people, women, workers, the unemployed, tradesmen, all social opposition, all citizen who does not think like them. It is the primary duty of all of us - said the HDP executive - to stand with courage and faith against the AKP-MHP alliance. They are driving the country into a vortex of monopoly. Different cultures, beliefs, languages in this land will be living in equality and democracy if 'our' hands."
Özsökmenler added: "We all have the right to live pluralism and democracy in this land. It is very important to develop local democracy and to spread the democratic local government concept and model to the whole country. It is in our power to equip our past experiences with the ideals of the future."
The HDP executive continued: "HDP is the address. Here all colours will be equal, and living together countering the single-man regime. Let us share our courage, faith, experience and knowledge. We are here despite everything, we are strong."
Finally Özsökmenler called on "all young people, women, workers, doctors, lawyers, engineers, architects, teachers, academics, all professional groups we have not listed and all sections of the society as well as democratic people who want to share the victory of the social opposition to come out on 31 March 2019 and join us. We are all together."
Özsökmenler also reminded that there are only 4 days left to present and propose candidate names.