HDP MP Özsoy: Difficult times for Turkey in Syria
It has been characteristic of Erdoğan in recent years to create chaos and raise tensions. This corresponds to the mental state of a child struggling for attention, said HDP politician Hişyar Özsoy.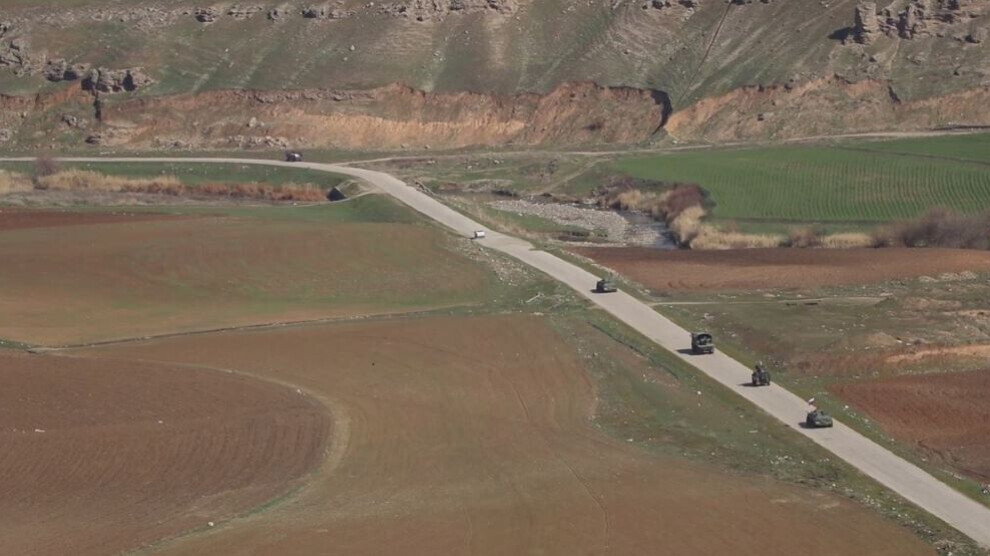 AKP leader and President Tayyip Erdoğan repeated his threat against the autonomous region of northern and eastern Syria after Friday prayers in Ankara, responding to journalists' question: "Our struggle will continue in the coming period in a completely different form." Statements by Foreign Minister Mevlüt Çavuşoğlu and Defense Minister Hulusi Akar also point to another cross-border military operation in Syria. The announcements came after a meeting between Erdoğan and Russian President Vladimir Putin in Sochi. The Turkish government is reportedly concerned about a possible agreement between the United States and Russia on Syria.
"Erdoğan does not trust his closest circle"
Hişyar Özsoy, the HDP's foreign policy co-spokesman, pointed out that Russian Foreign Minister Sergei Lavrov still stated during Erdoğan's visit that Russia insists on keeping the promises made by Turkey. "As far as we can understand, Turkey has made promises to Russia and failed to keep them. Recently, military interventions have been taking place in the areas under Turkish occupation in Syria, including Afrin, by both Russian and Syrian forces. Erdoğan seems to have gone to Sochi in fear of his life and wanted to buy time. To disguise this, natural gas and trade agreements were cited as the official reason. However, Erdoğan was alone at the meeting as the Turkish delegation did not attend. We do not know what he negotiated about. Quite obviously, he no longer trusts even his closest circle," said the HDP deputy.
Serious developments are taking place in Syria on the issue of Idlib. Özsoy sees signs that an agreement between the U.S. and Russia for an end to the war in Syria is in the offing. Turkey could face these two major powers in the near future because of its policies prolonging the war and exacerbating the conflicts, he said. "Syrian officials are now calling loudly for Turkey to withdraw. It looks like there is an agreement between the great powers in Syria. This is extremely narrowing Turkey's room for maneuver."
"Like a small child struggling for attention"
The government in Damascus is making progress in relations with Arab countries and Turkey is stuck with its unsustainable policy in Idlib, Özsoy said. Although Turkey is now "below ground zero in Syria," Erdoğan insists on Turkey's continued presence in the neighboring country. Although further developments are still completely open, Özsoy does not believe that the conditions for a Turkish invasion are currently in place: "It has been characteristic of Turkish foreign policy and Erdoğan over the past five to six years to create chaos and increase tensions. This corresponds to the mental state of a child struggling for attention. Erdoğan wants attention in the eastern Mediterranean. He doesn't want to be marginalized and has his ships sailing there. He wants to improve relations with the United States. He is raising the pitch and wants to escalate the tension. In this way, he wants to get attention."
RELATED NEWS: