SDF issues statement exposing Turkish lies about attacks in the areas it occupies
With false news about alleged attacks by the SDF in the occupied zone in northern Syria and the well-known "terrorist threat" at the state borders, the Turkish government is currently stirring up the mood for another invasion.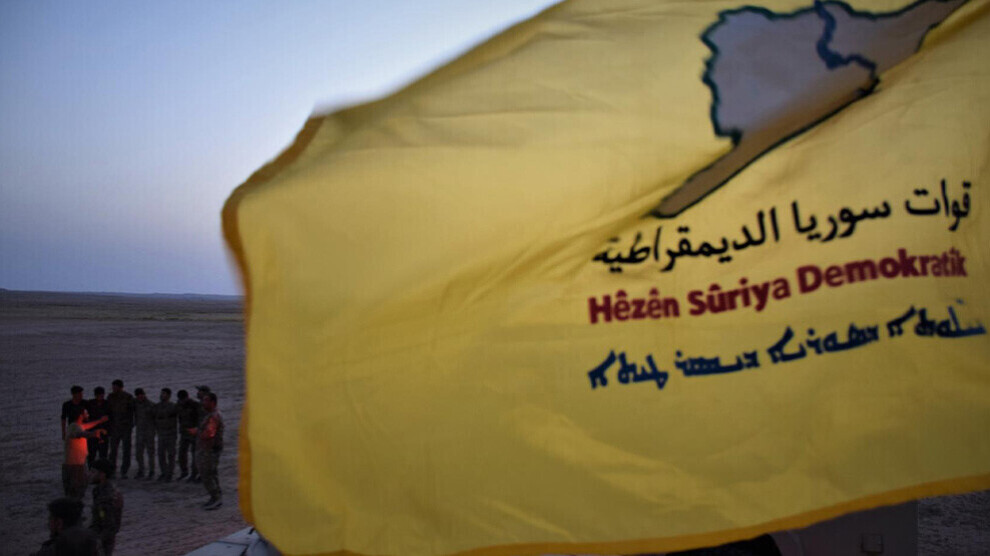 In the face of ongoing opinion manipulation through false news about alleged attacks on Turkish territory and targets in the illegal occupation zone, the Syrian Democratic Forces (SDF) have once again rejected Turkey's accusations.
"Although it is the Turkish occupation that is constantly attacking our safe areas, it is trying to twist the facts by showing that our forces as attackers, said a statement published by SDF Media Center Thursday evening.
The statement includes:
"Every day, the Turkish occupation forces shell with heavy weapons the perimeter of the occupied areas in northern Syria, targeting the residents and their property. As a result, many civilians have been killed and several others injured.
In order to justify its attacks, the Turkish state fabricates fake news and spreads false accusations. It said that our forces are carrying out attacks against the Turkish army. We have previously noted that our forces are not present in the areas from which the occupiers claim to have been attacked. This is a lie aimed at justifying Turkish attacks.
Turkey violated the de-escalation agreement more than 194 times in September alone, and Turkish reconnaissance planes have violated the airspace of the region more than 21 times. During those violations, Turkey shelled the area with more than 1,067 mortars and artillery, killing five civilians and injuring six others. In addition, it bombed five Syrian government bases, killing one soldier.
Those violations revealed, day after day, the ugly face of the Turkish occupation. Although it is the Turkish occupation that is constantly attacking our safe areas, it is trying to twist the facts by showing our forces as attackers. We call on the international public opinion, and first and foremost the Turkish people, to verify facts and expose lies."