HDP MP undergoes surgery after brutal police attack in Yüksekova
HDP MP Habip Eksik, who was seriously injured in a police attack in Yüksekova, underwent surgery in Ankara.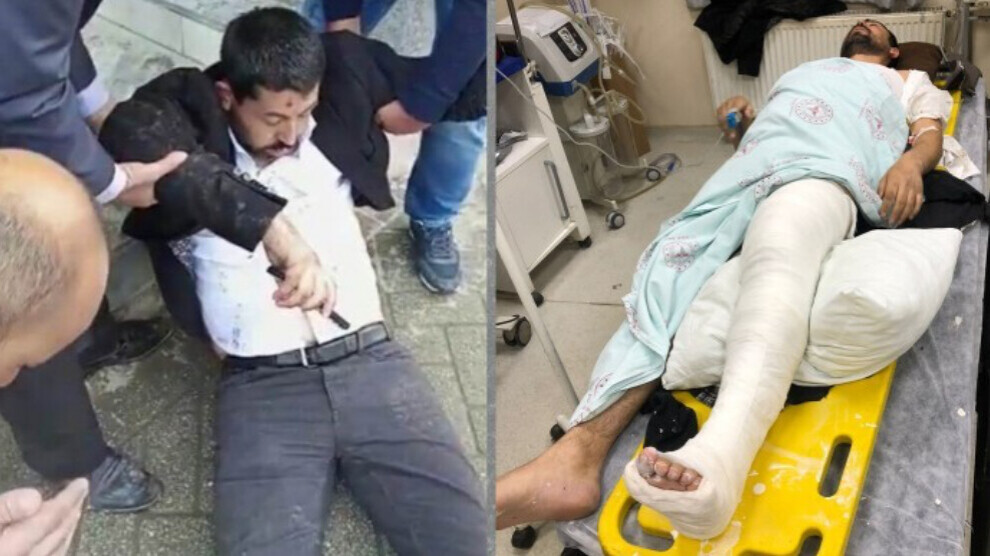 Habip Eksik, an HDP deputy who was injured by police violence during a planned demonstration in Yüksekova district of Hakkari to mark the anniversary of the beginning of the international plot against Abdullah Öcalan on 9 October 1998, has undergone surgery. According to the hospital in Ankara, the operation had to be carried out because of a double leg fracture. The Kurdish politician suffered a double leg fracture on Sunday due to targeted blows with batons. He was also injured by blows to the face.
In addition to Eksik, his parliamentary group colleague Sait Dede and other participants were also attacked by the police on the fringes of the unauthorised demonstration in Yüksekova, including top local politicians such as Lokman Özdemir and Şoreş Diri. However, 37-year-old Eksik was the hardest hit. The Turkish governor for the province justified the police violence, claiming that the MPs had "thrown themselves to the ground" to give the impression of having been beaten.
Around twenty activists were also detained in the police attack on the protests yesterday. They have since been released.
9 October marks the anniversary of the forced departure of Kurdish leader Abdullah Öcalan in 1998 and thus the beginning of the international conspiracy that led to the PKK leader's abduction to Turkey on 15 February 1999. Since then, Öcalan has been held as a political hostage on the prison island of Imrali, most of the time under conditions of total isolation.