Sancar: Government not addressing coronavirus crisis properly
"Considering what the government has done and said so far, we see that the emergency and risk were not properly addressed. A response was not well prepared, planned," says HDP co-chair Sancar.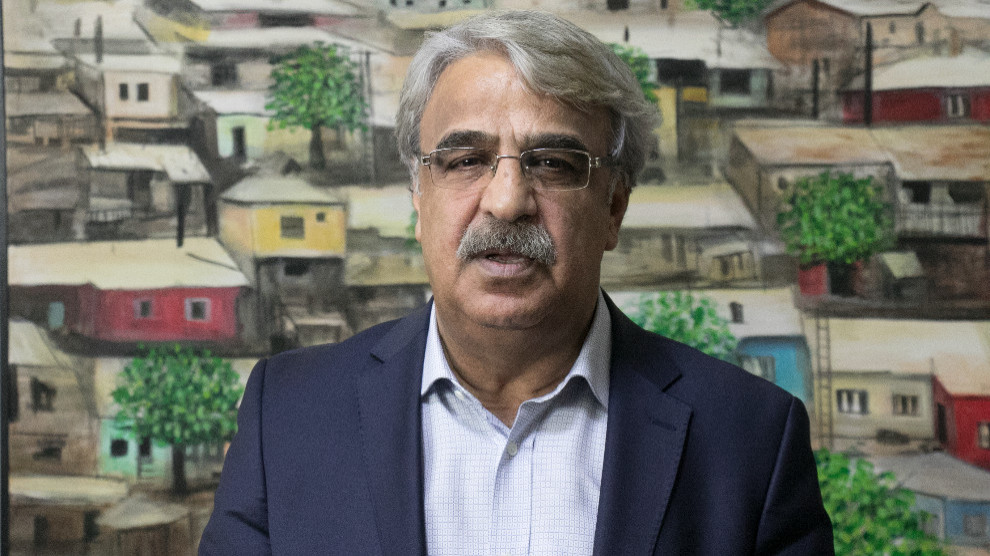 HDP co-chair Mithat Sancar had canceled the weekly party's press conference to prevent exposing journalists to unnecessary risk linked to the coronavirus outbreak. 
Sancar answered journalists' questions via video.
Beginning with some comments on the coronavirus crisis, Sancar said: "We all know how big the danger is. It is at such times, when we see better how much lies are told by the language of politics. The purpose of politics should be public service, service to humanity. Now it's not time to fight, it is time to highlight our common points."
Central Crisis Coordination
Sancar added: "We have created a Central Crisis Coordination. Our coordination is in constant consultation with other organizations working in this field. For example, it is in constant communication with TTB and SES. Our goal is to reach and delivered the right information to our people.
The most recommended measure against this epidemic is avoiding public places. We are advised not to leave the house. These are serious advises and we should definitely follow these precautions. But this should not mean that we are isolating ourselves in the house. On the contrary, if we can maintain connection and communication with each other, we can overcome this danger."
Solidarity and collective work essential
Sancar continued: "In order to reach the needy people in the neighborhoods, especially the elderly and the ill, our young people need to carry out a special work. Our youth units are making preparations and working on this issue quickly. But we know that it is not right to limit the work only to the young people of our party. For this reason, we call on all young people: Create solidarity networks and communication channels among you. Discuss how you can reach the weak in need through these channels. We want you to know that we are ready to do whatever we can.
The elderly, sick people, people living alone, homeless, immigrants, asylum seekers are special risk groups. Poverty is a risk by itself. Because this disease can cause great harm to people with weak immune systems. Therefore, we must discuss together how we can help risk groups, we must develop methods together."
Government response not effective so far
Sancar ended his remarks by saying: "Considering what the government has done and said so far, we see that the emergency and risk were not properly addressed. A response was not well prepared, planned.
Undoubtedly, a significant part of the announced measures are among the recommendations of the World Health Organization. Of course we do not object to these, but it is extremely important that the measures to be taken are sustainable. It is also necessary to plan to compensate for the social and economic situations that will arise as a result of these measures.
We also find the government inadequate in informing the public about the process transparently. The government needs to be in consultation with relevant institutions, primarily TTB and SES. 
A commission should be established in parliament with equal participation of all parties."