HDP says first meeting of 'Alliance for Democracy' to take place on Tuesday
Responding to the call of HDP, representatives of TİP, SMF, EMEP, TÖP, Left Party, People's Houses and TKP will come together to work on the "Alliance for Democracy".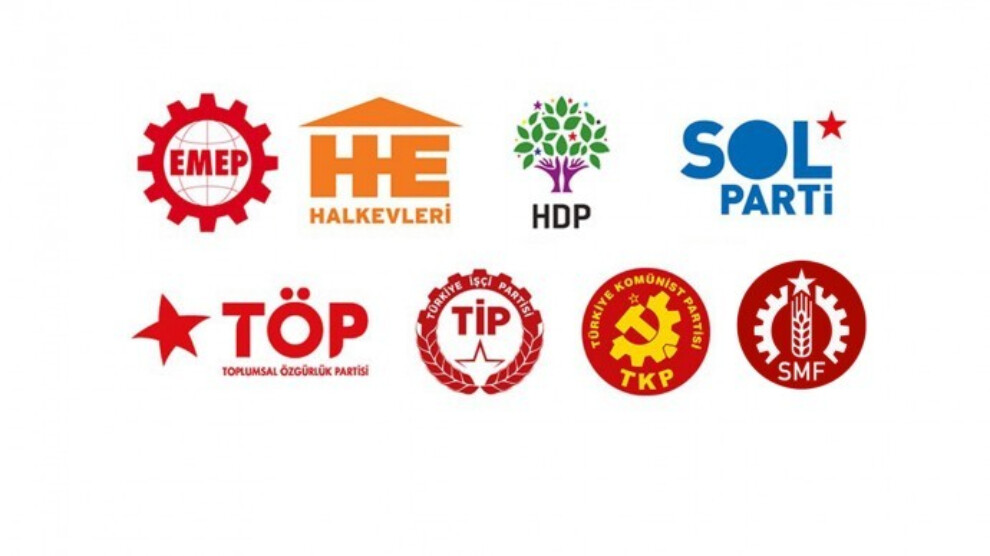 The Peoples' Democratic Party (HDP) continues its activities within the scope of the "Democracy Alliance", for which it has been calling for a long time. The "Call for Democracy, Justice and Peace Declaration" was announced on 27 September 2021. In the coming days, meetings will be held with political parties and groups.
In this context, HDP co-chairs Pervin Buldan and Mithat Sancar, Labor Party (EMEP), People's Houses, Left Party, Socialist Assemblies Federation (SMF), Social Freedom Party (TOP), Communist Party of Turkey (TKP) and Workers' Party of Turkey (TIP) will meet in Ankara on Tuesday, 18 January. At the meeting, it is expected that discussions on an Alliance for Democracy will be carried out. The alliance will raise hope and give confidence in the face of the multiple crisis Turkey is in. In addition, the Democracy Alliance, which aims to include all segments of society, is proposed as the leading force of democratic change and transformation.
The HDP aims at a broad partnership of democratic, left, socialist and revolutionary forces in Turkey. Next Tuesday's meeting is also planned as the first round of talks for the Democracy Alliance. The ways and methods of establishing the widest partnership of equal citizenship and struggle with all the oppressed, marginalized, victims, laborers, women, youth and those who struggle for ecology will be discussed.