HDP to work for National Unity and Alliance for Democracy
HDP MP Gülistan Kılıç Koçyiğit said the party will carry out vital work focused on two principal axes: Kurdish national unity and alliance for democracy in Turkey.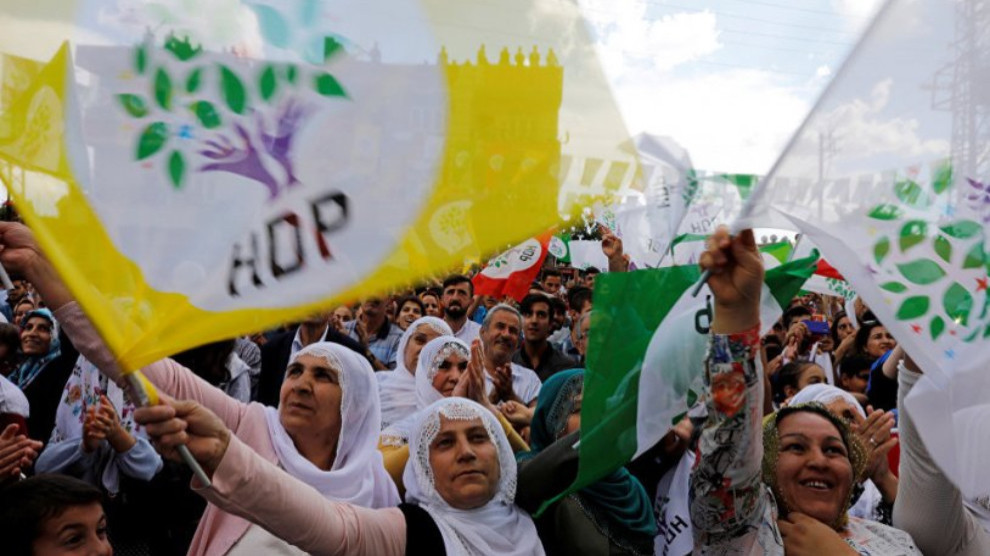 Peoples' Democratic Party (HDP) MP Gülistan Kılıç Koçyiğit spoke to ANF about the 4th Ordinary Congress that the party will hold on 23 February.
The HDP deputy and former HDK co-chair underlined the importance of regional congresses and assemblies held before the Ordinary Congress.
"The defeat of the single man dictatorship is our first goal. For this, two main lines of work are the priority of HDP;
* Kurdish national union,
* Alliance of democracy in Turkey.
It is crucial to make these happen. The HDP will carry out its work prioritizing these issues after the congress."
In order for these two lines of work to be pursued, added the HDP deputy, the following must be done: 
* Starting and running an effective peace struggle against the AKP war policies inside and outside,
* solving the Kurdish problem with democratic methods,
* prevention of violence against women and protection, development of women's gains,
* fighting the problems caused by unemployment and poverty and to develop solidarity,
* preventing ecological destruction and stopping the pillage of nature (Hasankeyf, Kanal Istanbul)
* starting an effective struggle for the elimination of the loss of rights caused by the decree-law,
* granting pensions, child labor, EYT and a decent pension for all,
* addressing the issue of unfair, unlawful arrests caused by the politicized judiciary,
* addressing the situation of political prisoners,
* addressing the issue of freedom of belief and worship."