How a whole glass can be filled with one drop
The Maxmur refugee camp is still subject to an embargo by the South Kurdistan government. This makes solidarity with the camp inhabitants and especially with the children of Maxmur all the more important.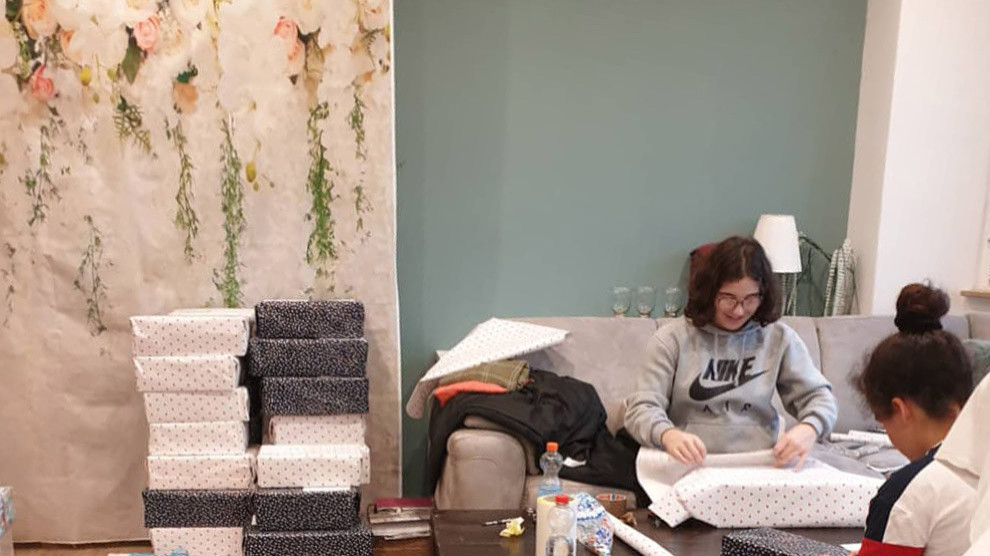 It all started with an informative talk with Emine Gözen, the chairperson of the Initiative for Peace and Hope in Kurdistan, about the current sponsorship campaign for children in the self-administered, grassroots democratically ruled Maxmur Camp in Southern Kurdistan. With 20 euros a month, the association in Bielefeld city of Germany can sponsor a child in Maxmur. This amount covers the children's educational costs. For many people in Germany, 20 euros is not a large amount. Drinking coffee with friends? McDonalds? Two big packs of cigarettes? Things we can do without from time to time, if the future of a child is a little more secure. That is of course my personal opinion, but it should be understandable for many people.
Emine Gözen told a friend and me about her impressions in Maxmur during her last delegation trip. Of course, you read the news, see photos and are horrified by the suffering that repeatedly hits children in the Middle East the hardest. They grow up without a real prospect of sustainable peace, education, their right to integrity and, in particular, without the right to live their own identity. The regional and international powers do not care about the people and certainly not about the weakest members of society, the children. They grow up in an atmosphere of fighting, wars and bombs.
Although the Maxmur Camp is under the "care" of the UN, hardly any help from outside arrives for the people living there. Sanctions by the autonomous government in Hewlêr (Erbil) also mean that the around 13,000 camp residents receive even less help.
All this gave us the idea to start a small action for the children and young people in the camp. We wanted to pack and send gift boxes for as many children in Maxmur as possible for the New Year, similar to the nationwide known campaign "Christmas in a shoe box". Certainly, not all needs can be covered by this, but we want the children and their families to know that they are not alone and that we are thinking of them.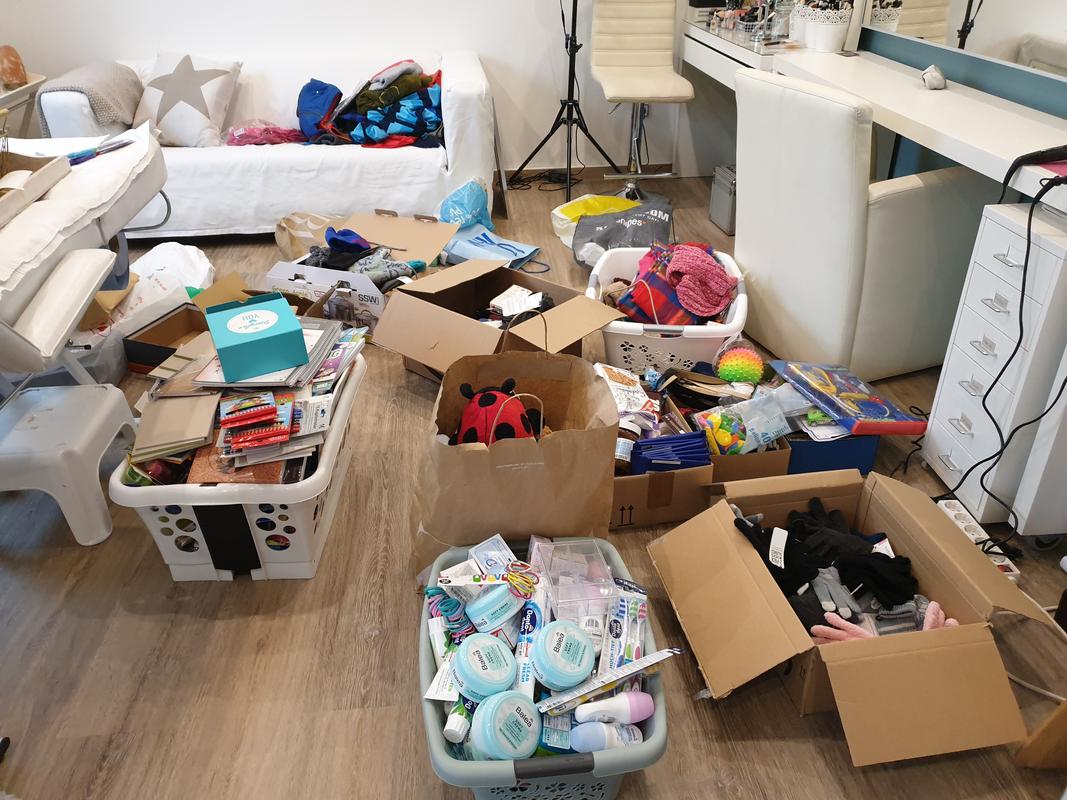 Even if it should only be a small drop, it is at least a beginning. We presented our idea to Mrs. Gözen because we lacked experience with campaigns in this region. She promised us the help of the initiative so that we, two friends, could tackle the whole thing. We created a gift list ourselves and shared it with our friends via the social networks. We hoped to be able to pack at least 50 boxes. That would mean giving 50 children a little joy. At the beginning there were only hesitant promises. Little by little, the packages we had longed for finally arrived. 10, 20, 30...When we finally had almost 50 boxes together, we raised our goal to 70. At the beginning we had set a time frame of two weeks so that the packages could be sent on their way as early as possible. The two weeks have been over since the weekend, but we are still collecting now.
The reason is very simple: Since we posted the first pictures of how we put together, pack and stack the packages on our profiles in the social networks, the wave of help has not stopped. Whole bags full of pens, notebooks, scarves, caps, care products, toys and sweets are arriving at our site. Meanwhile we have more than 80 packages together and will definitely have collected well over 100 by the weekend.
Many friends and people offer us their help with this action, which we are very happy about. It shows that capitalist logic has not yet completely destroyed the people, their morals and emotions. And it shows that sometimes only a small stone has to be moved for something to start rolling. And finally the action shows us how a glass can be filled from several small drops.
Our collection of donations will bring only a little joy to the children in the Maxmur Camp. What is important is long-term support for the weakest members of society. And for the children in Maxmur this is currently possible with the project of taking over a sponsorship with the Initiative for Peace and Hope in Kurdistan. Information about the project can be found on the homepage of the initiative www.initiative-kurdistan.org
Since the Initiative for Peace and Hope in Kurdistan supports other projects in Kurdistan, one-time donations are also possible. The bank account of the initiative is:
Savings Bank Bielefeld
IBAN: EN53 4805 0161 0025482977
BIC: SPBIDE3BXXX