Hunger strike against Imrali isolation in Sydney
Kurdistanis living in Sydney and allies are on a hunger strike against the Imrali isolation.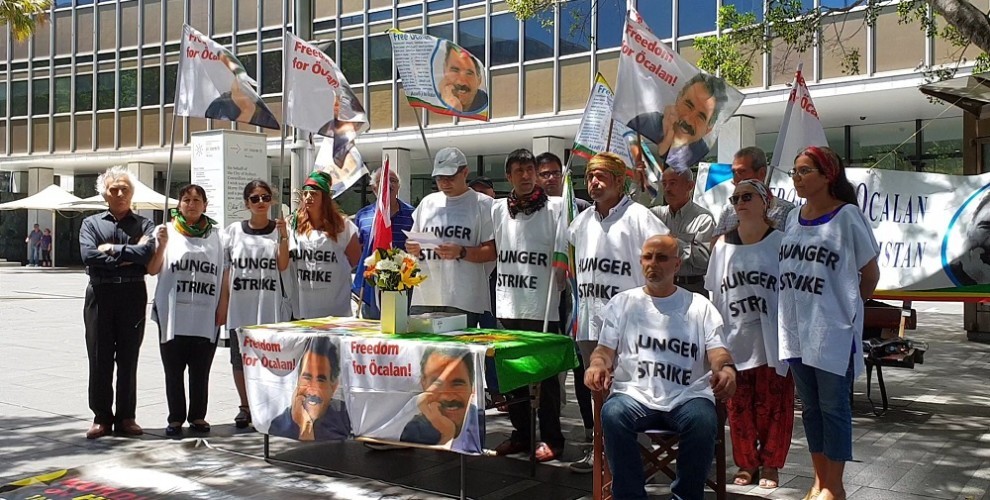 Kurds and allies in Sydney have started a hunger strike to support DTK Co-chair and HDP MP Leyla Guven and demand the isolation imposed upon Kurdish People's Leader Abdullah Öcalan be lifted.
Dozens of Kurdistanis in Sydney and their allies started the hunger strike in the Custom House in the Circular Quay.
"DON'T TEST THE STRENGTH OF THE KURDISH PEOPLE"
The activists said, "Nobody should test the strength of the Kurdish people. We will never accept the aggravated isolation imposed upon Leader Apo and we will wage a great fight against it."
The statement said Kurds will continue the protests until the isolation is ended, and called on all pro-democracy circles for support.