Hunger strike against isolation in Frankfurt
New protests launched in Germany.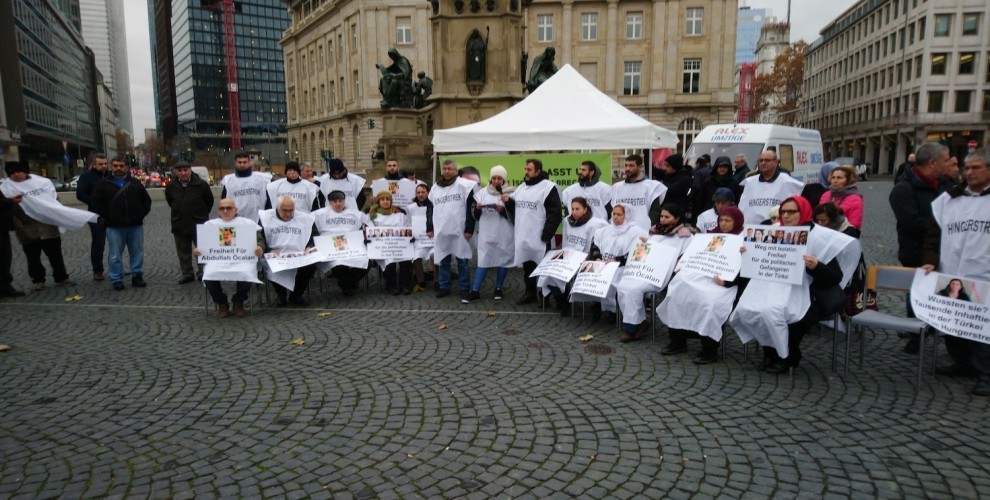 The hunger strike undertaken by HDP Hakkari jailed Leyla Güven to demand an end to the isolation regime imposed on Kurdish People's Leader Abdullah Öcalan is prompting solidarity actions all over Europe.
Kurds and their friends living in and around Frankfurt have launched a hunger strike on Friday.
The action began at Frankfurt Hauptwache Square today at 12.30 and was announced with a press release. The hunger strike in Frankfurt is carried out by Kurds and activists from Gissen, Mainz, Offenbach, Hanau, Russelsheim.
"We will never accept the isolation regime imposed on leader Apo and we will be struggling against it everywhere and at any time", the activists said.
The statement said that Kurds will continue to take action until the isolation of Öcalan is lifted and called on democratic sections of society to support their actions.
The action will continue until 20 December.